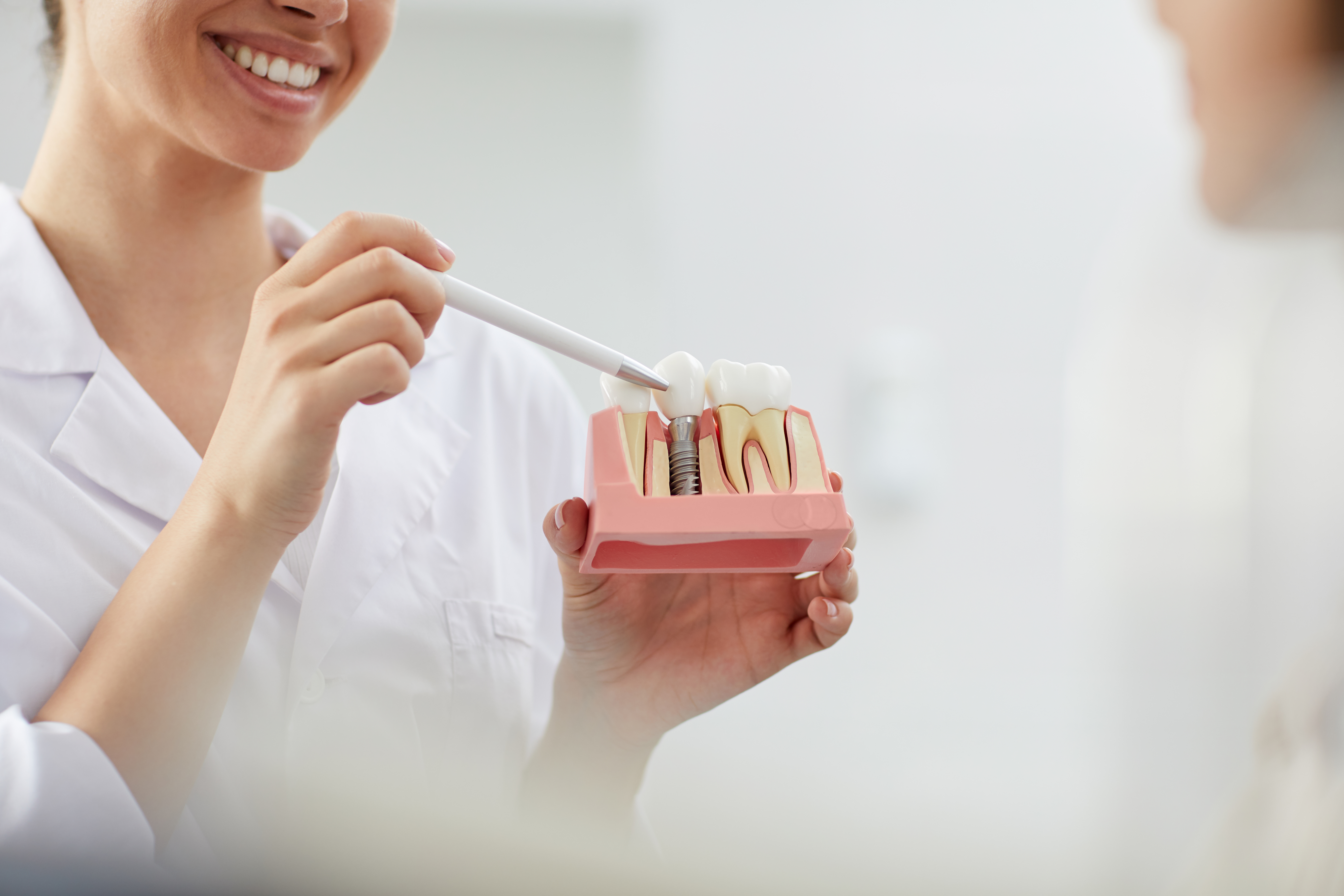 Dental Implants: How Do You Choose the Right Dentist?
Dental implants are a permanent solution to replacing missing teeth. Choosing the right dentist however, may be a challenging decision that requires some mulling over. Doing adequate research will provide you a good amount of information that would allow you to weigh the different factors prior to making your decision.
There are a few things you can look out for when searching for a good implant dentist for your dental implant surgery.
It may be just about asking your trusted social circle of friends and family. Chances are, they may have done one themselves and are able to recommend a dentist who are trained in implant surgery. Look out for what they say about the dentist and why they are recommended to you.
Education
While your potential dental surgeon's qualifications and education are crucial, it should not be your primary concern. Dentists in Singapore must have the relevant certifications even to practice dentistry in Singapore. Education courses in Dentistry generally teach the same thing whether a dentist has studied within the formal university education or external educational set-ups.
However, as a patient, you should know that whether you consult a gum-expert, an oral maxillofacial surgeon or general dentist, any of the above are licensed to conduct a dental implant treatment.
Years of Experience
The primary concern you should have, as a patient, is the experience a dentist has doing dental implant procedures. During your initial consultation, you should enquire about the years of experience they have in implant dentistry and how often they conduct this surgery. Chances are they have performed this surgery, they have learned a lot.
You could also ask them to show you images or X-rays from any of their past surgeries. An experienced and confident dental surgeon should not be hesitant to answer any of your questions. The dentist should be able to draft out a treatment plan for your implant journey as well.
You should also enquire if the dentist were the one performing the surgery themselves. Clinics with in-house dentists are your secured bets. Having an external provider doing your implant can be risky as you are not aware of their exact skills and experience. At Nuffield, you can be assured that all our dentists are full-time internal dentists who are fully equipped to carry out this process for you, even in the most complex of cases.
Every Procedure is Different
Although not guaranteed with experienced dental surgeons, the procedure can be done relatively quickly and with much less bleeding. They can complete the surgery in 30 minutes or less. However, each implant procedure is different. No matter how well it is done, the results are based on the response of the body. Each body responds to the implant differently. You can guarantee success beyond finding the right implant dentist by diligently following the post-operative care instructions. This will help speed up the recovery process and long-term success of the tooth implant.
Why Choose Nuffield Dental?
At Nuffield Dental, we want you to feel comfortable and satisfied. In the case you are not happy with your dental implants, our dentists will be happy to redo the surgery for you so that you can get your desired results.
Our dentists here at Nuffield Dental have over 20 years of accredited experience in dental implantology. With our patient-centric service, our utmost priority is you. If you have any questions about dental implant surgeries or even our dentists, please call us to make an appointment and get your questions answered immediately.