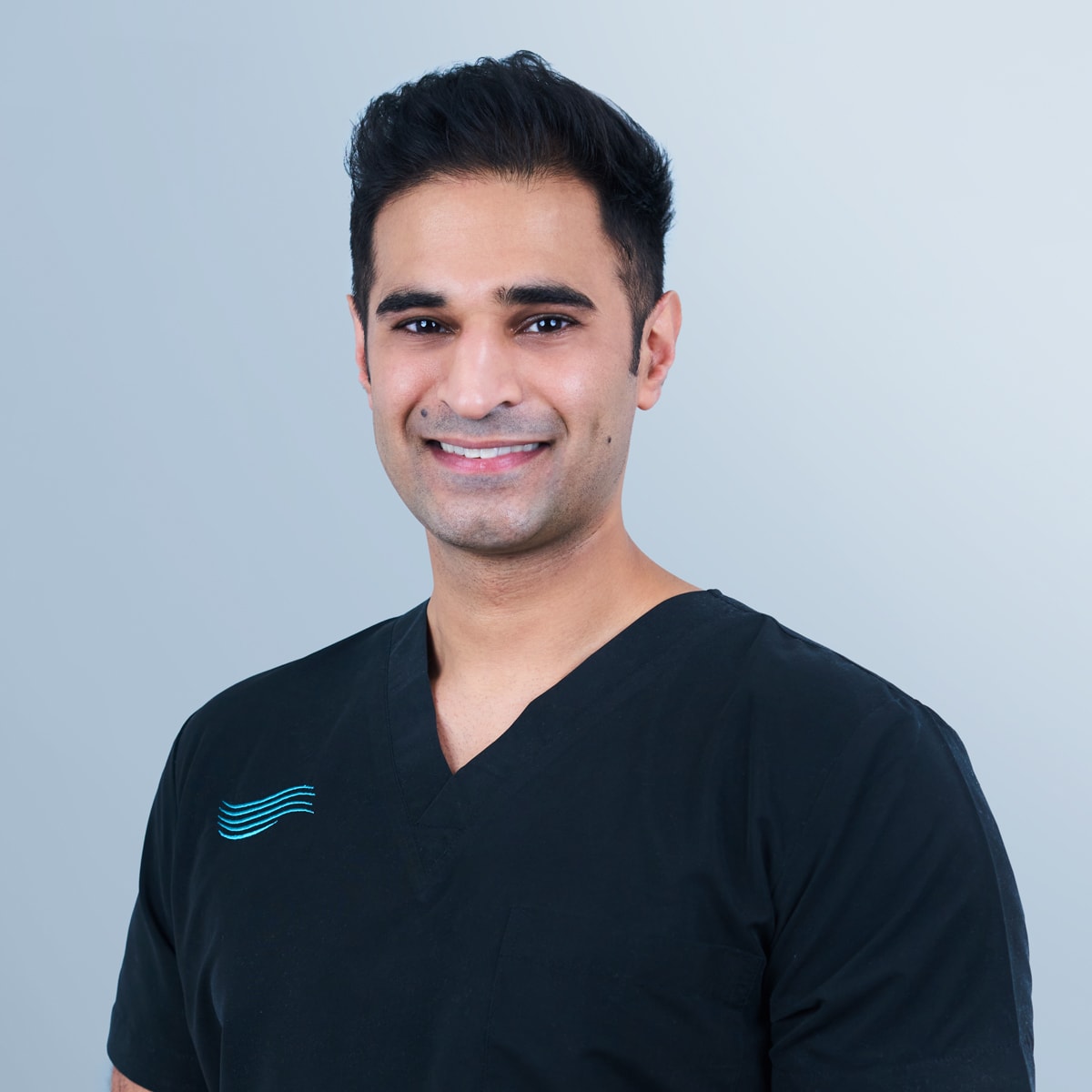 Dr Saqib Safdar
DENTAL SURGEON

Bachelor of Dental Surgery (BDS) from UK
About
Education & Achievements
Dr Safdar graduated from the University of Birmingham with a Bachelor of Dental Surgery degree in 2012. Early in his career, Dr Safdar practised in both private and National Health Service (NHS) practices in England within a prestigious Foundation Year Training program in the Northern Postgraduate Deanery. During this time, he obtained special acknowledgement for his stellar portfolio and audit contributions as well as presentations to the region.
His career progressed into the community services in the West Midland Deanery of the UK, treating patients with a large-range of special-care needs such as cerebral palsy, autism or severe learning difficulties. In addition to carrying out advanced paediatric treatments, domiciliary visits and emergency acute dental pain clinics, Dr Safdar established a passion for practising inhalation and intravenous sedation to aid anxious patients.
He soon obtained his Diploma of Membership of the Faculty of Dental Surgery at The Royal College of Surgeons of Edinburgh (MFDF RCS Ed) in 2014 and had embarked on one of many hospital-based Oral & Maxillofacial posts in the Midlands. Here, he helped manage inpatients admitted for orofacial trauma or infection as well as elective procedures such as cancer resection/reconstruction & bi-maxillary osteotomies.
He carried out on-call duties which included suturing facial lacerations, admitting unwell patients as well as managing dental trauma. He completed a range of treatments in theatre; removing lower third molars to assisting in a range of trauma & oncology surgeries; demonstrating huge proficiency in Oral Surgery under Local Anesthetic, General Anesthetic and Intravenous Sedation leading to Dr Safdar pursuing his Postgraduate Diploma in Conscious Sedation from Newcastle University, the UK which he completed in 2016.
He also gained an Honorary contract with Burton Queens Medical Centre Hospital to carry out Minor Oral Surgery and novel patient clinics as well as orthodontic clinics for treatment planning, placing and adjusting fixed & removable appliances alongside an orthodontic consultant. He subsequently became accredited in the use of Invisalign products in 2016.
Qualifications
Graduated with a Bachelor of Dental Surgery (BDS) in 2012 from the University of Birmingham, UK
Completed Foundation Year training in the Northern Postgraduate Deanery, UK
Attained his Diploma of Membership of the Faculty of Dental Surgery at The Royal College of Surgeons of Edinburgh (MFDS RCS Ed)
Postgraduate Diploma in Conscious sedation (PG Dip Cons sed) from Newcastle University, UK
Accredited and certified in Invisalign
Elective in Oral & Maxillofacial Unit, Kandy, Sri Lanka

Elective in Nepal with Oral care for developing countries
Multiple presentations to peers and senior colleagues internationally as well as regionally
Services Provided
Dr Safdar is an enthusiastic, adaptable & pro-active member of the dental team with confident communication skills. He has abundant experience in different Oral & Maxillofacial departments in the UK and a passion for Orthodontics, Oral Surgery, Sedation & Restorative dentistry. From attending the Chicago Dental Conference to completing a voluntary elective at Kandy's Oral & Maxillofacial Unit in Sri Lanka, Dr Safdar has become a well-balanced practitioner to provide comprehensive treatment plans with the highest standards on execution and managing patient anxiety.
Articles
The newest and best lifestyle articles selected by our editorial team.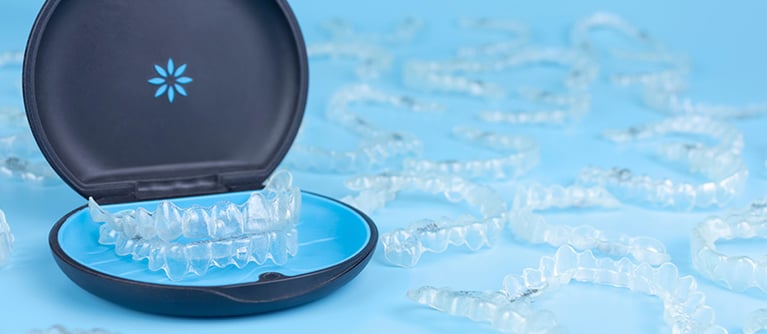 Traditional braces have done wonders for millions of people around the world, but the new generation of clear aligners are here to step up the game....