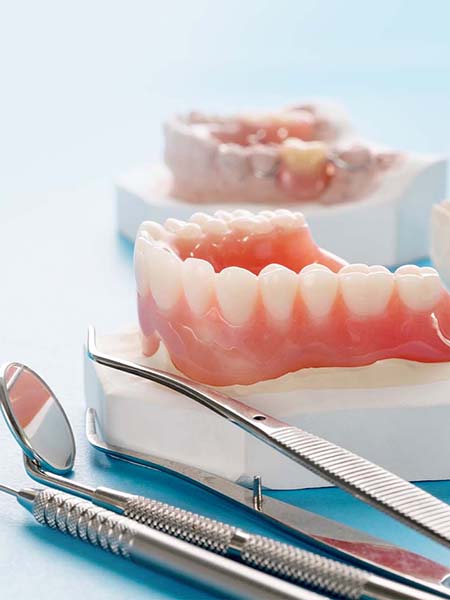 A REMOVABLE SOLUTION TO MISSING TEETH (Dentures In Singapore)
Dentures
A denture is made up of tooth-coloured plastic teeth that are attached to a pink acrylic base. It is specifically moulded to fit the shape of the gaps in your mouth caused by missing teeth.
A denture in Singapore can replace a single tooth or multiple teeth (partial denture), and even an entire jaw of teeth (complete denture).
What Are Dentures?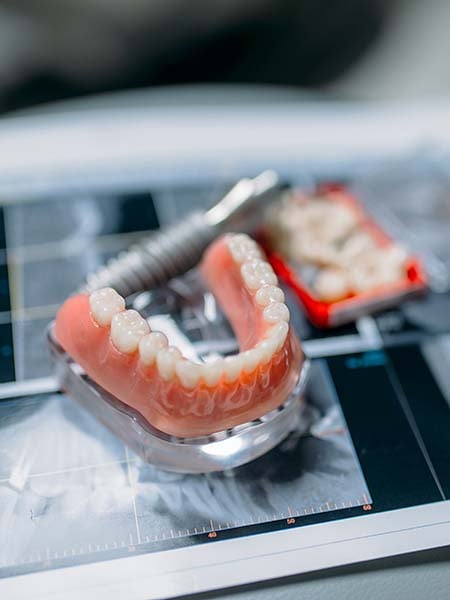 What Are Dentures?
Specific superficial measurements of your mouth are taken over a few progressive stages in coordination with our dental laboratory, to ensure an exact and comfortable denture is created in accord with the shape of your mouth.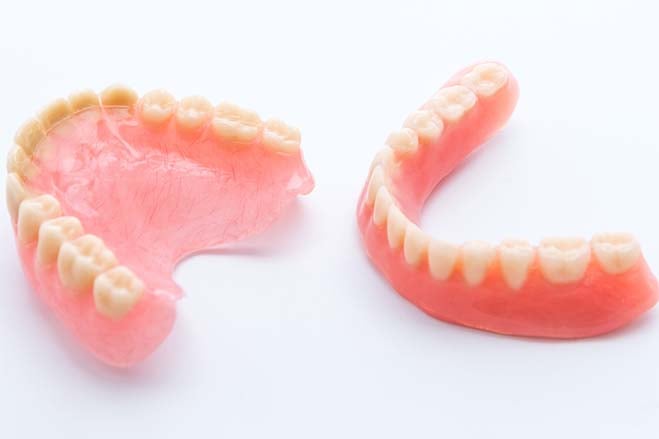 Full Plastic or Acrylic Dentures
Full plastic or acrylic dentures are the most basic type of denture. They are simple to construct and affordable.
However, in some situations, they may not stay in your mouth as well as you would like. If done on your upper jaw, it can also cover the roof of your mouth, and affect your taste slightly.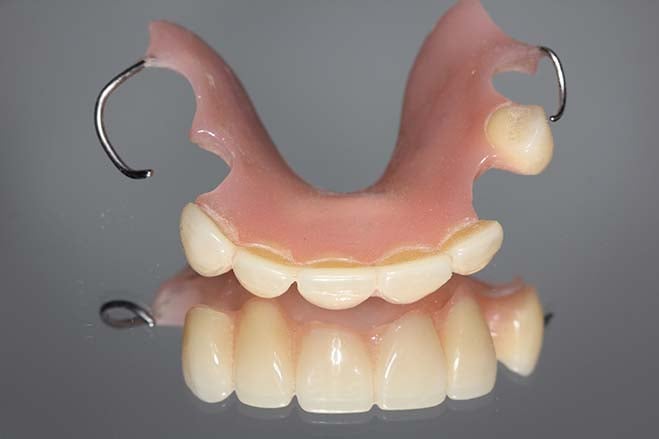 Cobalt-Chrome Dentures
Cobalt-chrome dentures use metal to reinforce their plastic or acrylic base and gain support from neighbouring teeth. The denture's strength, stability and retention in your mouth is greatly enhanced.
This is especially useful for lower dentures which are likely to be displaced by your tongue, and for upper dentures to cover less of the roof of your mouth to enable you to enhance the taste of food.
However, cobalt-chrome dentures tend to be costly due to the stellar quality of materials used and its complex manufacturing process.
The replacement of a large number of gaps of missing teeth;

Patients who want a removable tooth replacement option;

Patients who are unable to have dental implants, for example, due to certain medical conditions, insufficient level of jaw bone, etc;

Patients who are unable to have a bridge, for example, due to unusable supporting teeth;

Temporarily replacing teeth in an interim stage whilst waiting for your tissues to heal and be ready for a bridge or dental implant, for example in some cases after having an extraction.
Rather than leaving gaps of missing teeth as they are, dentures can restore your natural-looking smile, help you to eat comfortably, help with any speech problems due to lack of teeth, and reduce the amount of bone loss from your jaw.
Do I Need Dentures?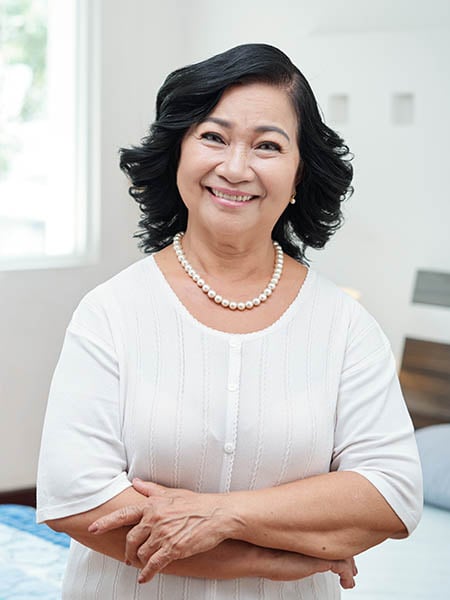 What Does the Procedure Involve?
Stage 1: Consultation and Pre-Treatment
At your denture consultation, your dentist will explore your concerns, thoroughly examine your teeth, and take any necessary X-rays, pulp tests, intraoral scans or mouth impressions.
You will be informed if a denture or other treatment options are suitable for your situation.
If a denture has been decided upon, the types of dentures will be discussed and decided upon according to your condition and expectations.
---
Stage 3: Post-Operative Care
Once your denture has been fitted, you will be provided instructions on how to look after your mouth and novel denture.
Stage 2: Denture Procedure
Depending on the complexity of your denture, a few to several visits are be needed to take progressive measurements of your mouth in coordination with our dental laboratory to construct your final denture.
Each stage and appointment will last 15 to 30 minutes. As these measurements are all superficial, no local anaesthetic is usually needed.
Book an Appointment
Fill out the form for any request or questions you have and we will contact you within one working day..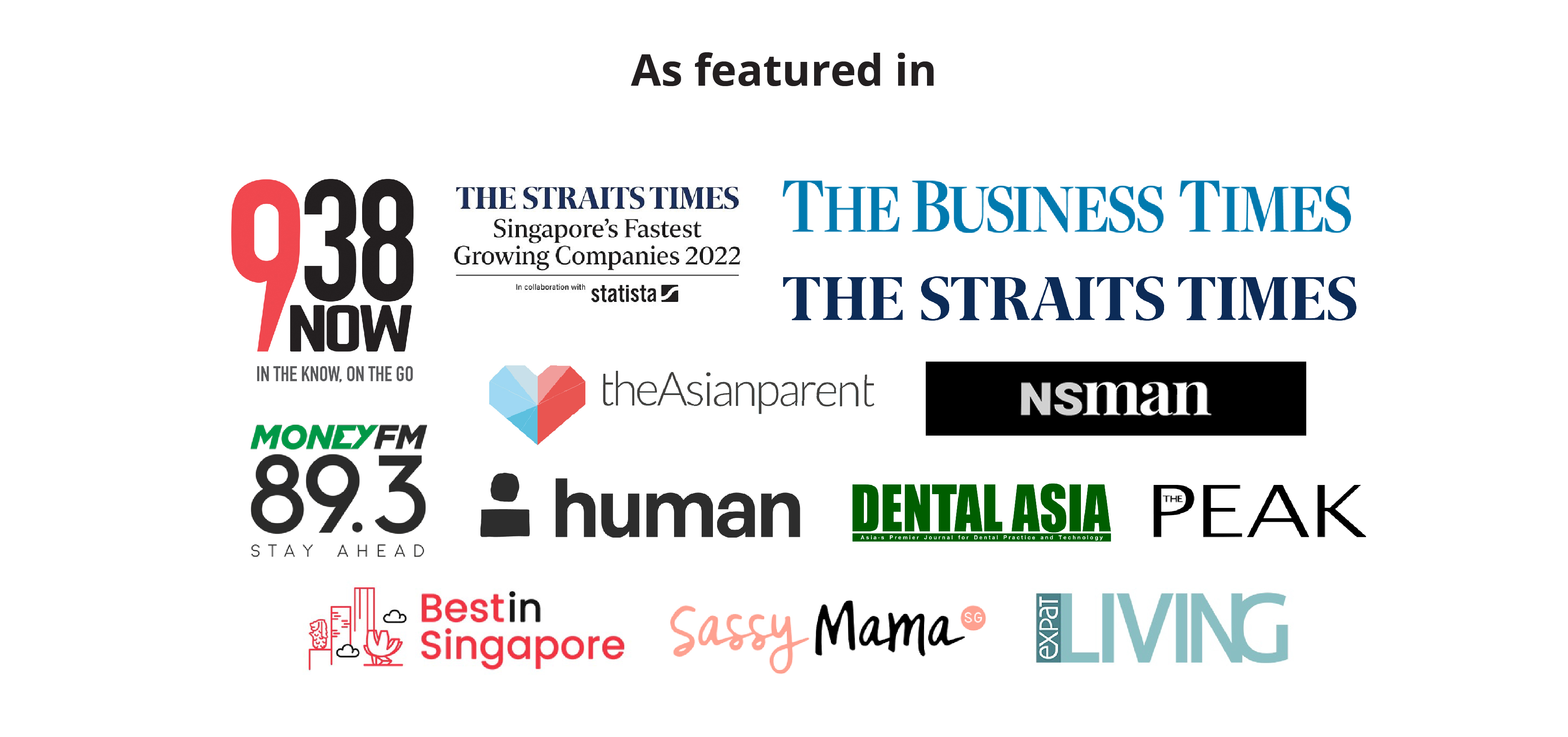 Why Choose Nuffield Dental?
Nuffield Dental is a one-stop, multi-disciplinary dental care centre in Singapore. At Nuffield, we put you first. We believe in providing personalised service for each patient.

Nuffield Dental is a one-stop, multi-disciplinary dental care centre. Here at Nuffield Dental, we pride ourselves of our personalised oral care for each and every one of our patients. We need to make sure you get all the help you need to make your dental procedures comfortable, accessible and seamless.

Our dentists have a special interest in prosthodontic treatments and are accredited dental providers who have been helping patients achieve confident smiles.
Articles
The newest and best lifestyle articles selected by our editorial team.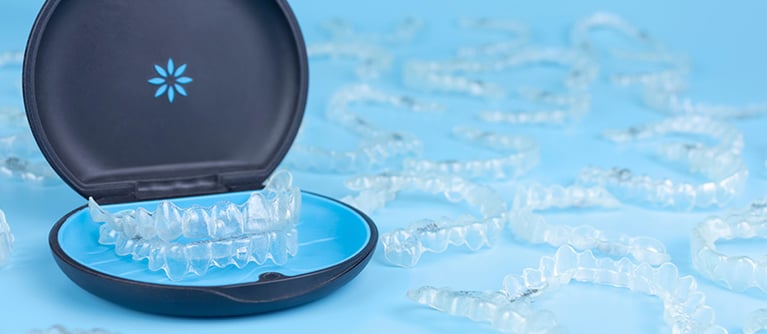 Traditional braces have done wonders for millions of people around the world, but the new generation of clear aligners are here to step up the game....