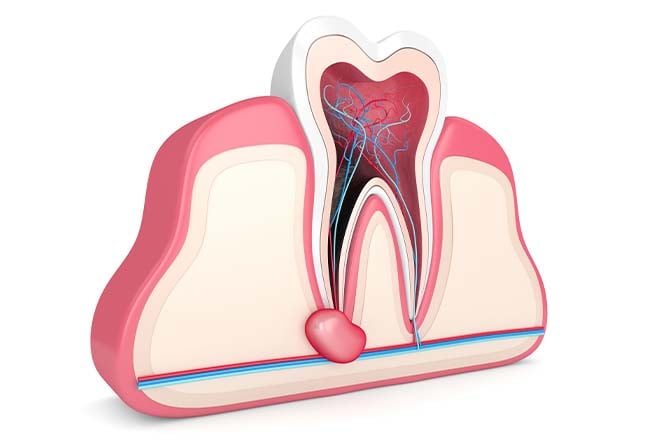 REMOVING POTENTIALLY HARMFUL TISSUES
Dental Cyst Removal & Enucleation
A cyst is an abnormal sac of tissue within your body containing fluid materials, which sometimes develops because of an infection. It may render potential damage to its neighbouring structures such as the nerves in your jaw, if left untreated.
What is a Cyst?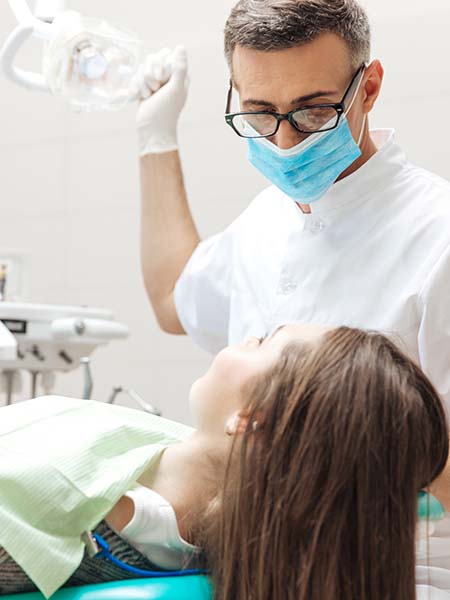 What is a Cyst?
A cyst is a closed, abnormal sac of tissue within your body containing fluid or soft materials. They most commonly occur in your jaw bone than in any other bone in your body. You may develop a cyst in your jaw due to many reasons, for example from:
Infection from a broken or bad tooth.
Inflammation at the root of a tooth containing a dead/non-vital pulp
Gum inflammation over erupting teeth, like the wisdom teeth
Cells and fibres surrounding a developing tooth
Inherited condition (e.g. Gorlin-Goltz syndrome)
Types of Cysts
Odontogenic Cysts: A group of dental cysts often found in the jawbone. They can grow quite large before noticeable symptoms are felt. They are benign and can be cured. They include dentigerous cysts and periapical cysts.
Dentigerous Cyst: An oral cyst that usually develops and forms close to or on peak of the crown of an unerupted tooth.
Periapical Cyst or Radicular Cyst: A dental cyst that usually forms at the base of a tooth as a result of pulp infection or death of the nerve. A periapical cyst could potentially or perhaps not develop into an abscess (a collection of pus within the tissue).
Keratocystic Odontogenic Cyst: A type of cyst commonly found in the lower jaw or the mandible area.
Non-Odontogenic Tumours & Cysts:

A

group of cysts found in the surrounding tissues of teeth development. They are not as common as odontogenic cysts and can be found in bone marrows and nasal canals.
Types of Cysts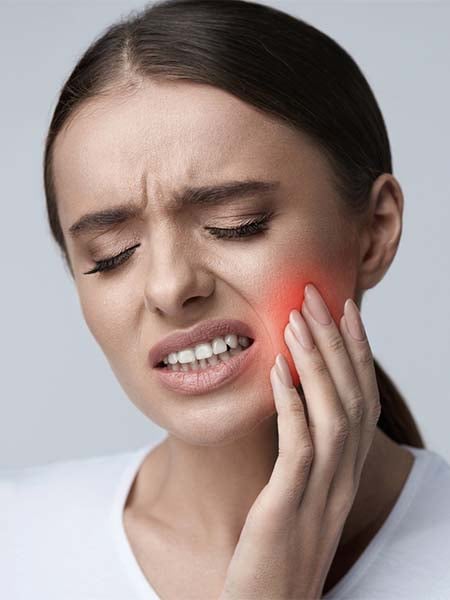 Why Do I Need to Remove a Cyst?
A jaw cyst removal is oral and maxillofacial surgery done which requires surgical removal. The different type, size and location of the cyst can indicate different levels of danger.
If left alone, the cyst can develop over time, rendering potential damage to its neighbouring structures such as the nerves in your jaw, surrounding teeth, surrounding tissues and your jaw bone, which can cause you significant problems and disability.
Large cysts are complex to treat and pose a higher risk of complications. Therefore it is enhanced to remove a cyst at its earlier stages rather than later.
Why Do I Need to Remove a Cyst?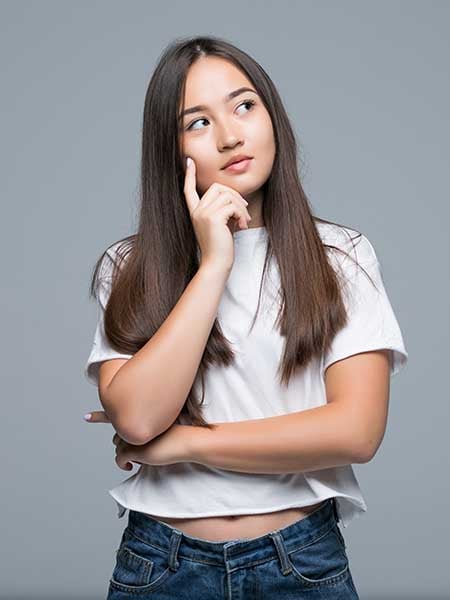 What Does the Procedure Involve?
Stage 1: Consultation
Your dentist will inform you if any cyst has been discovered in your jaw (usually found through X-rays or CBCT scans). Removal of the cyst and the involved tooth is recommended.
---
Stage 3: Post-Operative Care
Your body requires a few days to accept the implant. After which, you will be needed to come down for a second appointment for the dentist to access the healing process.
Stage 2: Cyst Removal Procedure
The cyst removal procedure will last around 45 to 90 minutes. Before commencing, the relevant areas will be completely numbed with a local anaesthetic, so you will not feel any pain at all during the whole procedure, solely some pressure and vibrations. You may additionally be placed under prior IV sedation or General Anaesthesia depending on your concerns and agreed individualised treatment plan.
At Nuffield Dental, small cysts that do not involve vital structures such as your nerves are usually removed via cyst enucleation, which means we remove the whole of the cyst at one go.
The soft tissue of gum over the cyst is lifted. If needed, a window may be created through your jaw bone to gain access to the cyst.

Extraction

of any involved teeth is done
The cyst is then removed/enucleated and the remaining cavity is thoroughly cleaned.
Finally, a watertight closure is done.
For larger cyst cavities, an external dressing is first placed over the cavity and then removed after 24 to 48 hours. This helps to significantly reduce the swelling and size of the blood clot over the area for enhanced healing.
In some cases, the removed cyst will be sent to a lab for a microscopic examination to determine the nature of it.
Although a cyst cavity can take 6 to 12 months to heal fully and be replaced with a healthy bone, once your gums have healed within a few weeks, you will no longer be bothered by the cyst cavity.
What Are the Risks Involved?
Pain, swelling, bruising and infection.
Some slight bleeding from the cuts inside your mouth can be expected on the first day after the surgery. This can usually be stopped by putting pressure on the area with a gauze swab.
What Are the Risks Involved?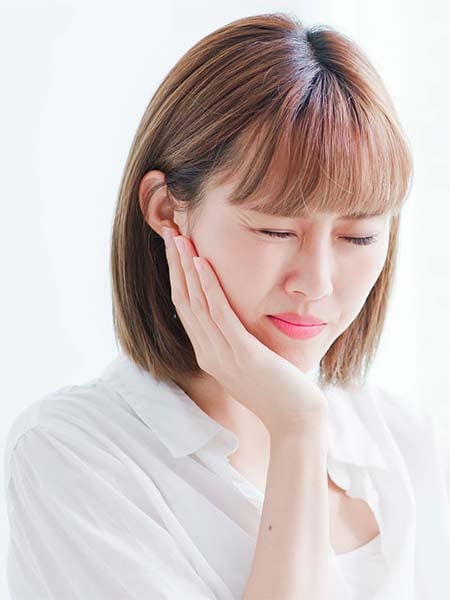 Book an Appointment
Fill out the form for any request or questions you have and we will contact you within one working day..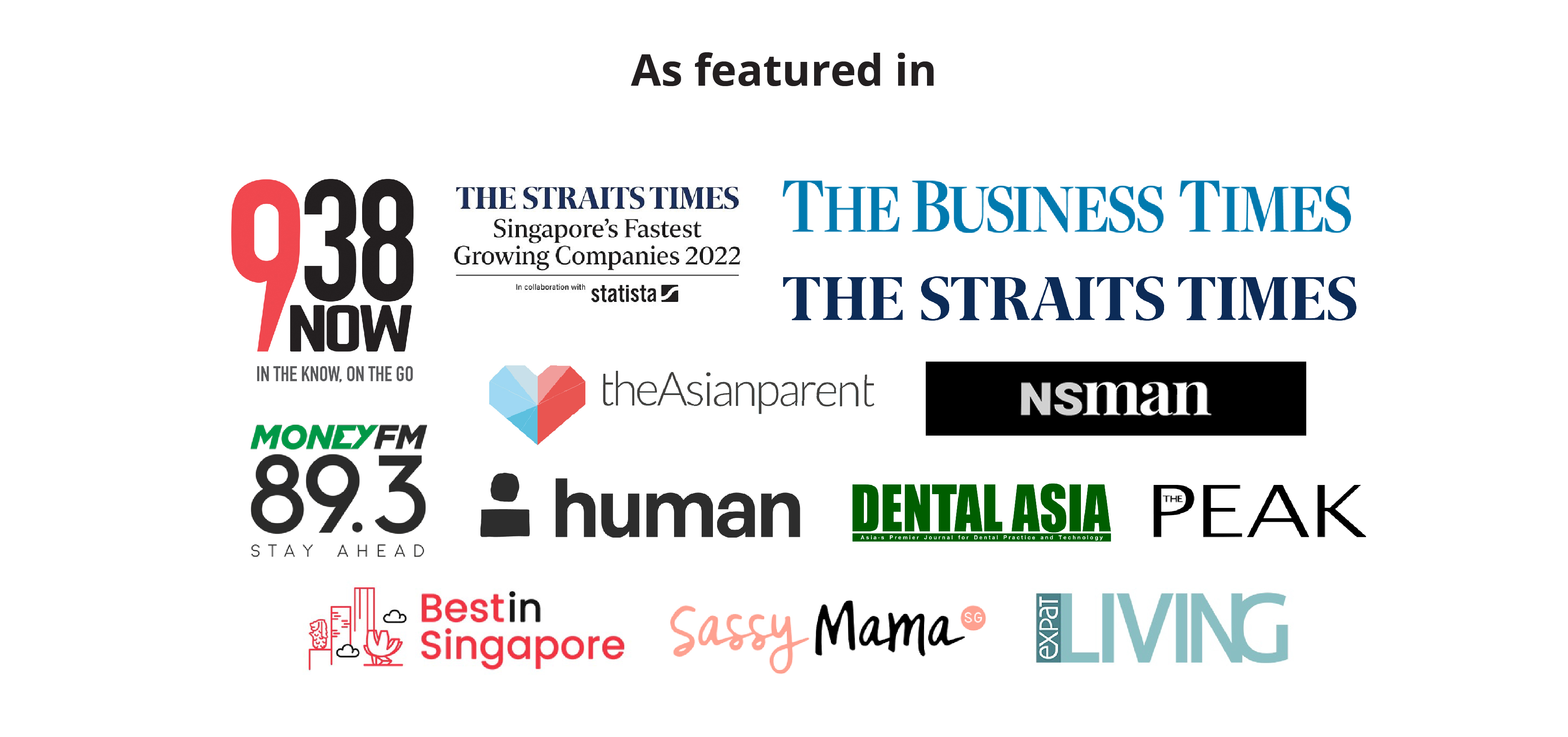 Why Choose Nuffield Dental?
Nuffield Dental is a one-stop, multi-disciplinary dental care centre. At Nuffield, we put you first. We believe in providing personalised service for each patient.

Nuffield Dental is a one-stop, multi-disciplinary dental care centre. Here at Nuffield Dental, we pride ourselves of our personalised oral care for each and every one of our patients. We need to make sure you get all the help you need to make your dental procedures comfortable, accessible and seamless.
Our dentists have professional experience in oral pathologic surgery for 20+ years. We have accredited dentists who are skilled in the area of dental implant surgery.
Articles
The newest and best lifestyle articles selected by our editorial team.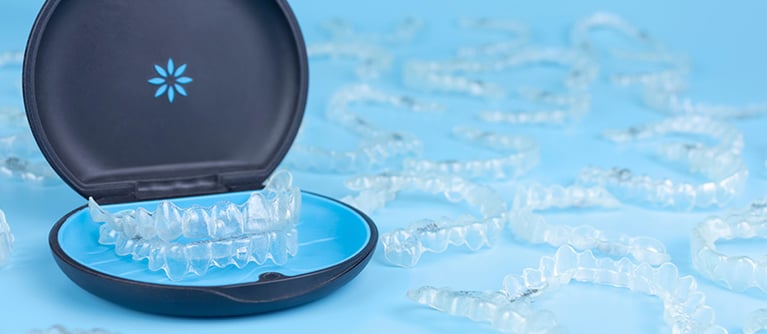 Traditional braces have done wonders for millions of people around the world, but the new generation of clear aligners are here to step up the game....