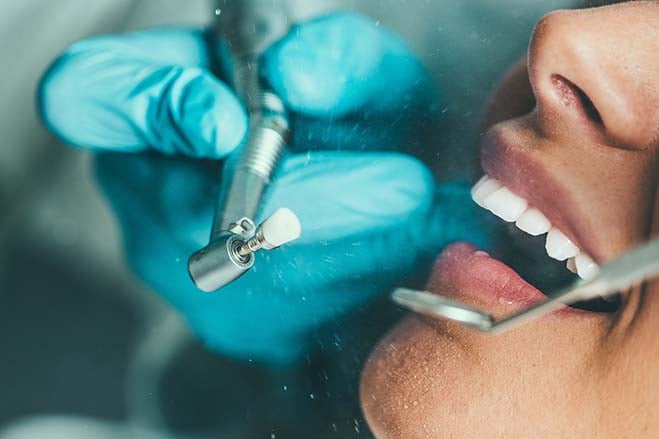 SCALING & POLISHING IN SINGAPORE: REMOVING PLAQUE FOR A CLEANER FEEL
Scaling and Polishing
Scaling and polishing is a dental procedure that removes unwanted deposits like dental plaque and calculus, also known as tartar from the tooth surfaces accumulated from daily meals. This procedure is seen as a general care dental service in Singapore.
The scaling procedure refers to removing any tartar and plaque deposits stuck on your teeth. Plaque is a soft, waxy and yellowish substance that naturally accumulates on teeth over a period of time.
The polishing procedure happens after thoroughly removing plaque and tartar through the scaling process, after which the dentist will then proceed to polish your teeth.
Plaque bacteria gradually hardens into hard, yellow or brown tartar that cannot be removed with regular toothbrushing. It then needs to be removed with special equipment (this is a stronger stain remover tool known as "Prophyjet" to 'blast away' the stubborn stains). Solely professional dental tools can remove this tartar build-up.
The polishing process will remove any stains from your teeth which may have accumulated over time and give it a nice and natural shine at the end of the treatment.
This procedure thoroughly cleans teeth which in turn will give you a brighter smile. It is strongly advised to visit a dentist once every six months to maintain a healthy set of gums and teeth.
Why Do I Need Scaling and Polishing?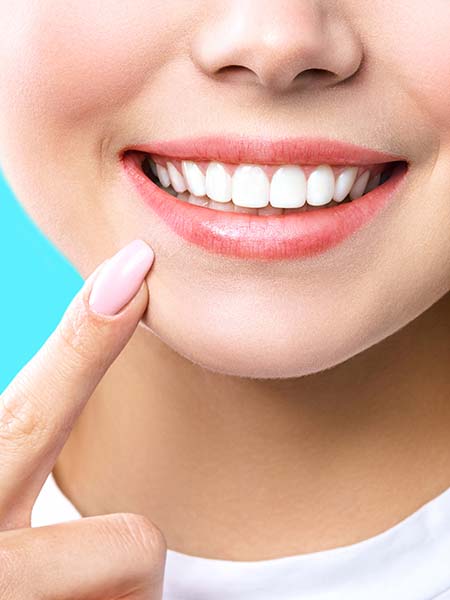 Why Do I Need Scaling and Polishing?
Bacteria can sometimes grow on your teeth and gums (even right after they are brushed or cleaned). If it builds up and is not cleaned regularly, your teeth develop plaque and tartar which over time lead to gum diseases, also known as periodontal diseases, like gingivitis and periodontitis.
If tartar is left to fester, it can prevent good oral hygiene needed to maintain healthy teeth and gums, cause bad breath, and weaken your oral health. Also, tartar can get stained from coffee, tea, wine, curry, and tobacco, etc., leaving an unpleasant appearance on your teeth. Scaling and Polishing services in Singapore is considered a preventative measure to potential gum diseases.
Benefits Of Scaling And Polishing
Enjoy brighter and shinier teeth. Over time calculus can build up on your teeth and this hard substance can look yellow. Professional scaling and cleaning removes all hardened calculus before your teeth are carefully polished, lifting some surface stains.
Enhanced gum health.

Calculus contains infection-causing bacteria and regularly removing it reduces your risk of gum disease.
Fresh breath.

After having your teeth professionally cleaned you will probably notice your mouth feels very clean and this has a great effect on your breath.
Protect your general health. Gum disease has been linked to many serious health conditions including diabetes, heart disease and even dementia and certain cancers. Scaling and polishing is an effortless way to reduce your risk.
Preventative care is cheaper. Over time, it's far cheaper to prevent dental disease than to treat it and attending regular hygiene appointments helps to reduce dental bills.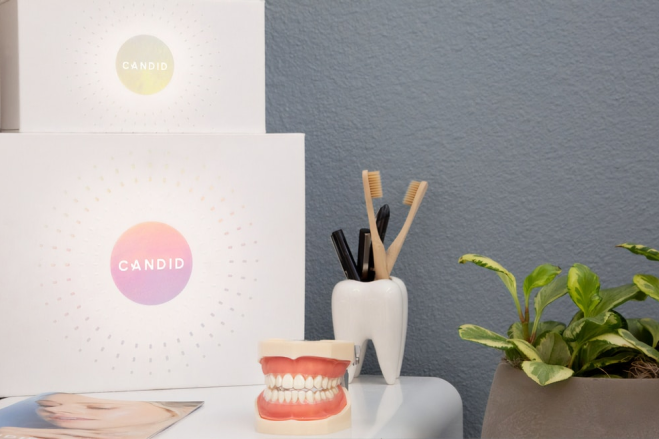 Scaling & Polishing Cost
Cost Of Scaling & Polishing In Singapore
Teeth cleaning in Singapore is a procedure that is commonly performed but rarely understood. A lot of patients are not sure when and why they should ask the dentist for polishing, scaling and other treatments or how they affect dental hygiene.
The average cost range of Scaling & Polishing service in Singapore ranges from S$80-S$150 (depending on the condition of the teeth).
At Nuffield Dental, we offer a large selection of general dental services, including scaling and polishing in Singapore. This means you can walk out of our clinics with a brighter smile.
Scaling & Polishing Procedure
Stage 1: Dental Check-Up
You can expect our dentists first to conduct a standard dental check-up to evaluate your dental health. Your teeth will then be scaled and polished by a dentist or hygienist.
Getting our teeth scaled and polished by a dental professional can help enhance your oral health by not solely removing plaque and tartar but so stains on your teeth and gums. This helps to prevent gum disease, tooth decay, bad breath, tooth loss and tooth sensitivity.
---
Stage 2: Scaling
Your teeth will be inspected for decay and weak spots in the enamel. Plaque and tartar are scraped from the surface of your teeth by a process called scaling.
A scalar that vibrates and emits water is gently gilded around your teeth and gum line to remove tartar, leaving you with a fresh and clean mouth.
Stage 3: Polishing
A gritty flavoured paste is then placed on a soft rubber cup that circles and polishes your teeth, removing slight stains and leaving your teeth smooth and shiny.
For any stubborn stains or discolourations that cannot be removed by polishing, airflow stain removal or teeth whitening will be recommended. After the treatment, a protective coat of fluoride will be applied to end the process.
Scaling & Polishing FAQs
Does the scaling & polishing procedure damage my teeth?
Dental scaling and polishing are performed to remove the plaque buildup and stains on your teeth. Such depositions can lead to gum diseases and serious health problems. When done by a skilled dental professional, scaling and polishing is a smooth and harmless procedure that does not harm your teeth in anyway.
Is scaling and polishing painful?The scale and polish procedure shouldn't hurt when done professionally, but you may feel some unusual sensations in your mouth. This might include a scraping sensation or a tickling feeling in your gums.
How frequently should scaling & polishing be done?
Plaque formation on the teeth is a continuous process. If this is not removed by brushing it starts mineralising into tartar within 10-14 hours. This may require periodic scaling, every 6 months or so.
Is there a difference between scaling & polishing and teeth whitening?
Scaling is cleaning of the tooth. It removes the hard, soft deposits and in the process, stains from the teeth. Whereas teeth whitening is a cosmetic procedure

that involves chemically bleaching your teeth in order to whiten them. Teeth whitening has zero effect on oral hygiene.

Is scaling and polishing same as cleaning?
Scaling and polishing is

also commonly known as

teeth cleaning.

Despite brushing and flossing after every meal, plaque and tartar will still build up on your

teeth

after eating, resulting in serious gum diseases or tooth decay in the long run.

How should I maintain my oral hygiene after scaling and polishing?
1. Brush your teeth twice a day
2. Floss at least once a day
3. Visit the dentist for teeth cleaning every 6 months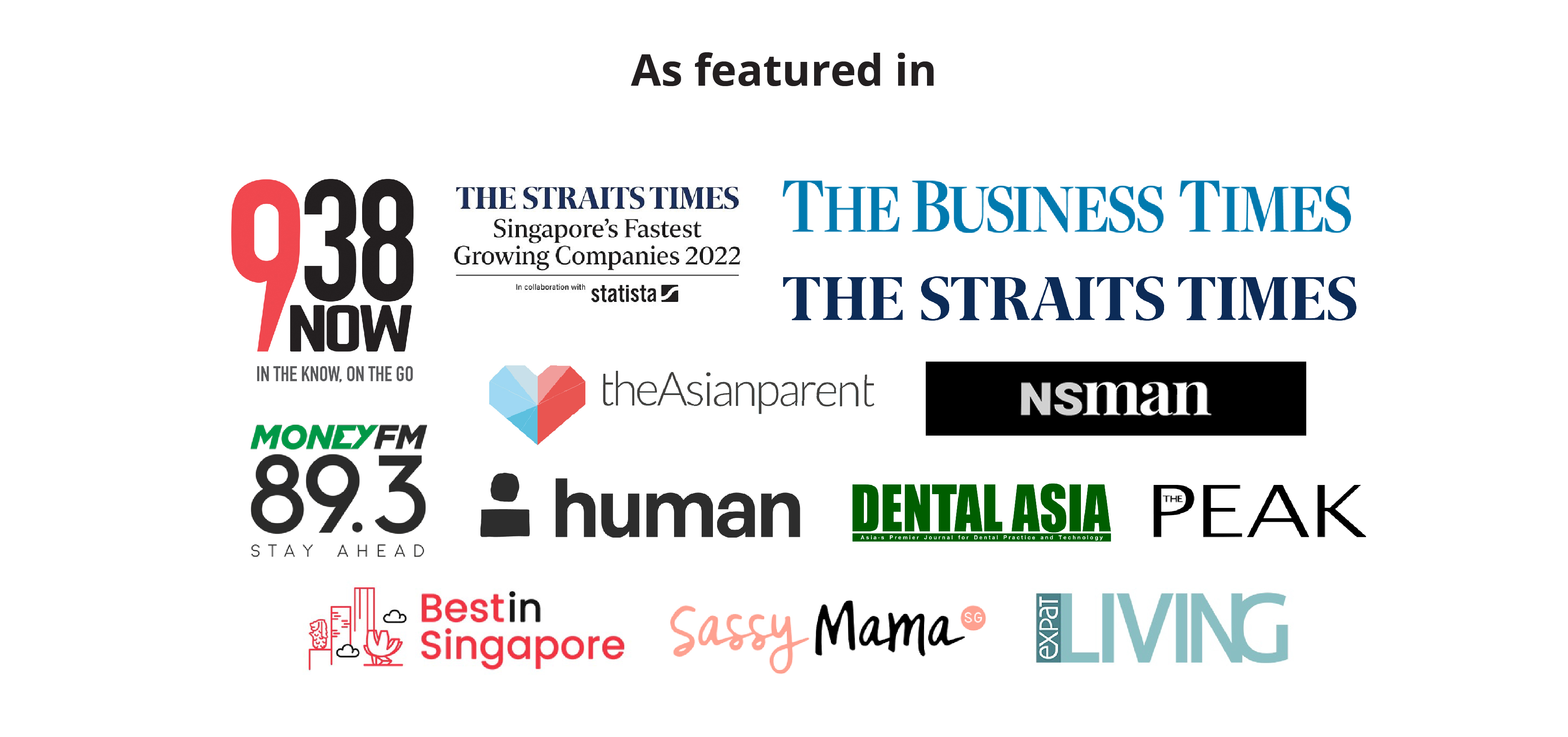 Why Choose Nuffield Dental?
Nuffield Dental is a one-stop, multi-disciplinary dental care centre in Singapore. At Nuffield, we put you first. We believe in providing personalised service for each patient.

Nuffield Dental is a one-stop, multi-disciplinary dental care centre. Here at Nuffield Dental, we pride ourselves of our personalised oral care for each and every one of our patients. We need to make sure you get all the help you need to make your dental procedures comfortable, accessible and seamless.
Our dentists have specialised in scaling & polishing and general dentistry services for 20+ years.
Articles
The newest and best lifestyle articles selected by our editorial team.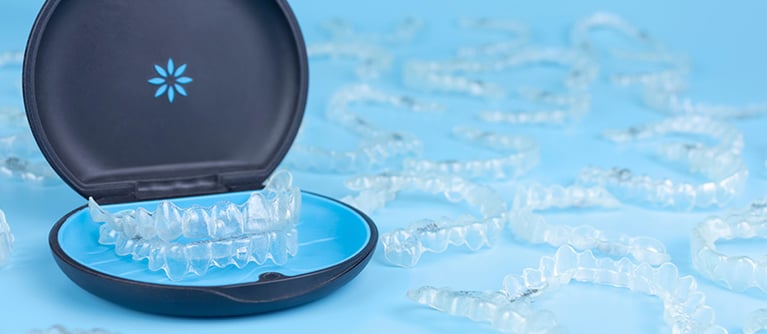 Traditional braces have done wonders for millions of people around the world, but the new generation of clear aligners are here to step up the game....