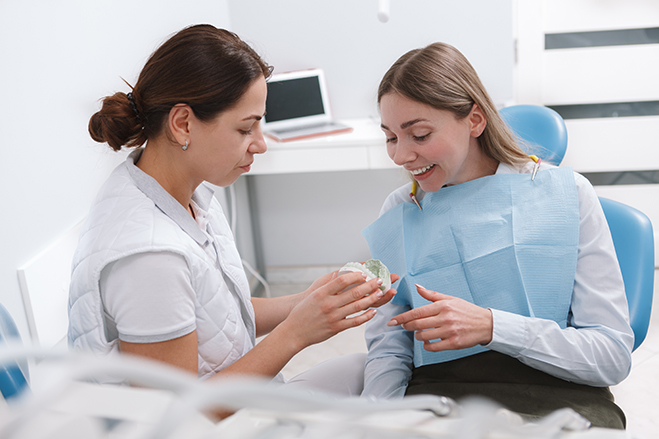 Staff Training
Here at Nuffield Dental, our dentists are skilled and qualified, but it doesn't stop there. All our dentists have to complete 'Continuing Professional Education' requirements to be registered with the Singapore Dental Council.

Personal Development Portfolios
We insist on our dental nurses having official staff training four times a year. In addition, training is carried out on our in-house training centre facilities regularly by assigned and recognised senior nurses.
In Singapore, it is not a requirement for dental nurses to have an official qualification but here at Nuffield Dental, we train them to that proper standard. Proper training transpires into enhnced patient care. We provide DSA (Dental Surgery Assistant) for all staff to familiarise them with theoretical terms as well as practical experience with the dental instruments, equipment and treatments.
We are in the process of developing 'Personal Development Portfolios' for all our staff. Furthermore, we carry out appraisals for our team, part of this appraisal process is based on patient feedback.