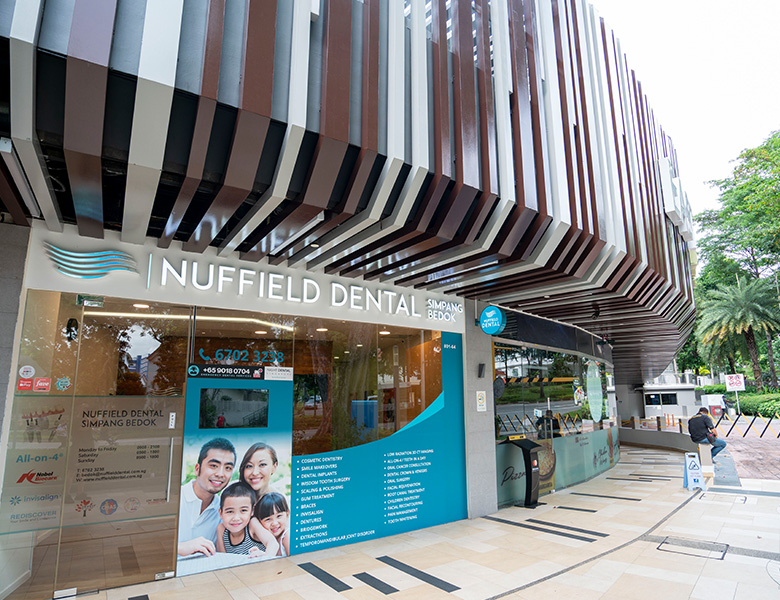 WELCOME TO
Nuffield Dental Clinic at Simpang Bedok
Nuffield Dental's Simpang Bedok Private Limited clinic provides specific dental procedures such as dental fillings, gum disease treatment, and crowns and bridges. If you are seeking a provider dental clinic near your Simpang Bedok workplace or residence, this is the place for you.
Call us +65 6702 3238
Dental treatments available at Simpang Bedok
Emergency dentistry
Night Dental
Signature Services
General dentistry
Dental implants
Teeth straightening
Crowns and bridges
Dentures
Wisdom tooth surgery
Cosmetic dentistry
Children's dentistry
Holistic dentistry
Oral and maxillofacial surgery
Contact Us
Timings
| | |
| --- | --- |
| Monday - Friday | 9am - 9pm |
| Saturday - Sunday | 9am - 6pm |
| Pub. Holidays | 9am - 5pm |
+65 6702 3238
+65 98307396
bedok@nuffielddental.com.sg
430 Upper Changi Road, #01-64, East Village, Singapore 487048
How to get to Simpang Bedok Nuffield Dental Clinic?
Nuffield Dental Simpang Bedok is a dental clinic that serves the community in the Bedok and Changi neighbourhoods.
Nuffield Dental Simpang Bedok is located along Upper Changi Road. To visit us, take the MRT to Tanah Merah (EW4) and take a bus.
Simpang Bedok, known for its unique and friendly local eats, is situated opposite Palmwoods condominium.
By MRT
Alight from Tanah Merah MRT station and take Exit B.


By Bus


Bus 2, 9, 24, 31, 35

Board at Bedok Station Exit B (84031), New Upper Changi Road in about 5 min. Alight at Tanah Merah Station Exit B, New Upper Changi Road, 4 stops later.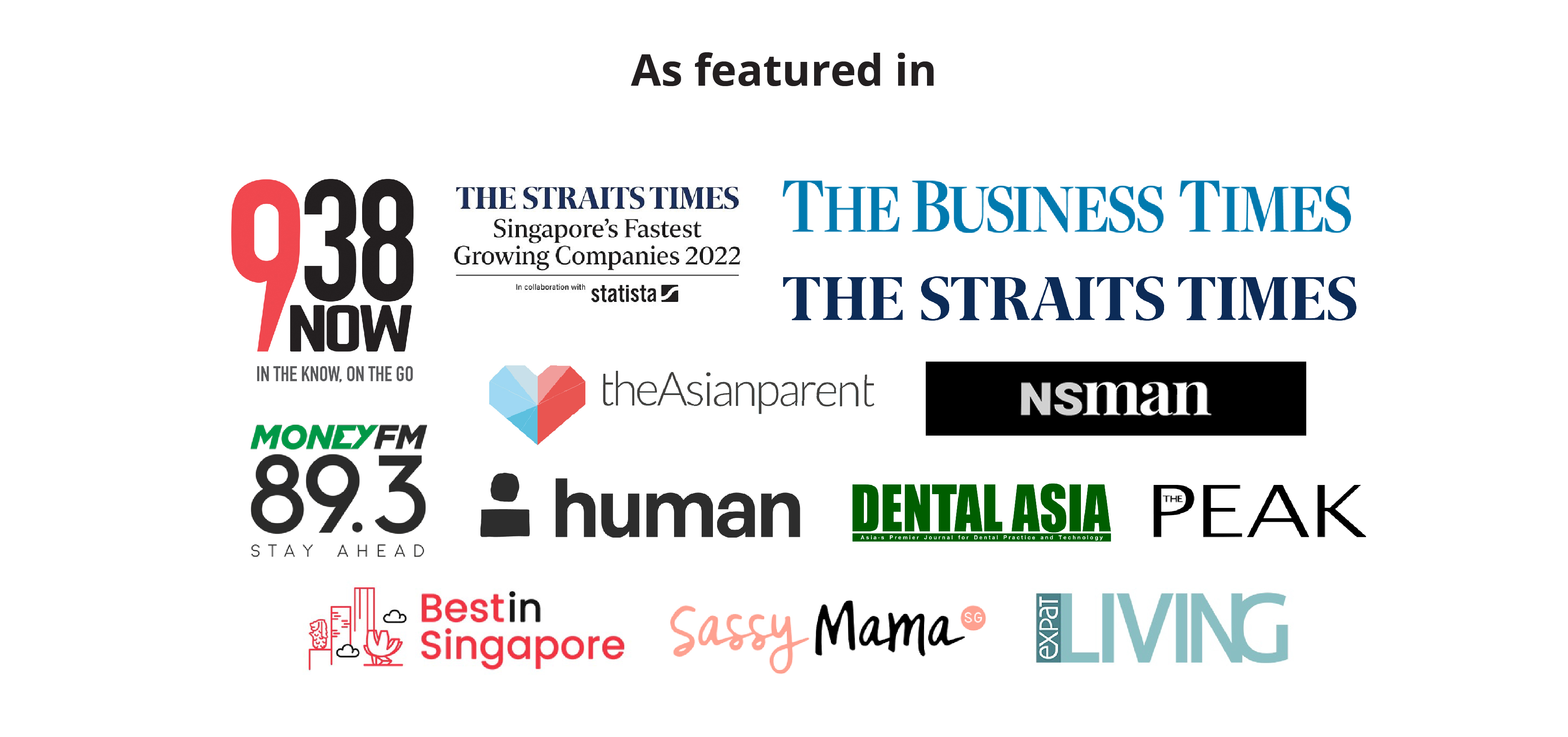 Book an Appointment
Fill out the form for any request or questions you have and we will contact you within one working day..
Why Choose Our Dental Clinic at Simpang Bedok?
At Nuffield, we cater to the varied needs of our patients. We prioritise our patients at every treatment stage - right from the first consultation to the treatment, and the post-treatment. Our care is attentive, informed, and consistent, so you can look forward to a smooth treatment experience without any unnecessary hassles.
Right from the initial treatment consultation, to the treatment and post-treatment, we provide attentive, informed, and consistent care. You will be well taken care of throughout the course of your procedure. You can visit us at Nuffield Dental Simpang Bedok for a review, and to learn about our treatments.
Our Services
We provide a large range of dental services at our clinic. These can include everything from fixing missing or broken teeth or crowns to wisdom tooth extractions, and straightening of crooked teeth.

Our team of dedicated dentists at Simpang Bedok are assisted by trained nurses and healthcare professionals. In addition, our system of working is comprehensive and systematic. We make it a point to provide our patients with quality care.
Dental Services Provided at our Simpang Bedok Clinic
All-on-4 Dental Implants
Four to six implants are lodged inside the jaw bone to support an acrylic or zirconia bridge, which restores your chewing function and smile.

The posterior implants are tilted for avoiding anatomical features and may not require lengthy bone grafting or sinus lift procedures.
Largely accepted as the pinnacle for full-mouth implants, this procedure has a 98.2% success rate.

Emergency Dentistry
You can visit us for all dental emergencies such as broken teeth, lost or knocked-out teeth, swollen gums and mouth, missing or loose fillings, missing or broken crowns, and wisdom tooth extractions.

If you face any dental issue or emergency, schedule an appointment with us, and we will attend to you as soon as we can.

Be it root canal treatment or oral pain management; you can count on us for quick and effective treatment.
Night Dental
If you experience dental pain at night or require after-hours treatment, we provide night dental services for pain relief. Our cost-efficient dental care services have been set up for the convenience of patients.

We provide comprehensive dental services every day from 9 pm to 6 pm, Monday to Sunday.
Signature Services
We provide signature services such as Myobrace®, Invisalign®, tongue tie surgery, facial rejuvenation, and holistic dentistry.

Our treatments are designed to help you attain the smile you desire and be confident again.

General Dentistry
Our general dentistry services include teeth whitening, scaling and polishing, dental consultation and oral cancer screening, bad breath, dental fillings, gum disease treatment, root canal treatment, and teeth reshaping.
Dental Implants
Our dentists

have been involved in

implant dentistry and oral surgery for over twenty years.

Our prosthetics function and look just like real teeth, and make a suitable aesthetic option.

We have senior dentists focused on advanced implant reconstruction for those who require complex dental treatment for their conditions.
Teeth Straightening
Our teeth straightening services include Damon braces, Invisalign®, Myobrace®, and CFast®.

Our treatments are personalised for each patient.

Our trained dental staff can help you decide which procedure is suitable for you.

Crowns & Bridges
Our dentists can provide you with an in-depth analysis and evaluate your suitability for both procedures.

Healthy gums and teeth are a prerequisite to be considered a candidate for both crowns and bridges.

You gain a restored smile, teeth functionality, and a well-maintained face shape and appearance.

Dentures
Our dentists will inspect your mouth to check which denture is right for you, since various materials are available.

Dentures can help you get your natural smile back, eat easily, slow down ageing, and minimise speech problems.

Wisdom Tooth Surgery
This procedure is Medisave Accredited at Nuffield Dental clinics.

Our digital imaging equipment utilises Green technology and shallow radiation doses for taking X-rays.

Your general dentist or provider will check your wisdom tooth's position inside the jaw to carry out a successful extraction.

If impacted wisdom teeth aren't treated, they can harm adjacent teeth, the jawbone, and the nerves.
Cosmetic Dentistry
This comprises aesthetic dental services such as cosmetic bonding and dental veneers.

Our teeth whitening services can brighten your smile.

Our dentists will be able to suggest the type of veneers suitable for your specific needs.

Children's Dentistry
Our treatments for children's dentistry comprise Myobrace®, paediatric dentistry, and tongue tie surgery.

Our dentists and nurses are skilled in handling young children and provide a gentle, playful, friendly, and stress-free condition.
Nuffield Dental is a Baby Bonus-approved institution.
Holistic Dentistry
We ensure that our dental procedures are non-toxic and non-invasive to the body.

Our comprehensive assessment will help create a distinct health treatment plan to restore your dental health.

We believe in prevention over intervention.

Oral and Maxillofacial Surgery
We provide a complete selection of oral surgery procedures.

Our dentists will determine your dental problems and notify you of the right treatment plan.
All surgeries at Nuffield can be carried out under local anaesthesia, general anaesthesia or intravenous sedation.

Chao Pinhole Surgery
You can visit our clinic for Chao Pinhole surgery (for treating gum recession).

Chao Pinhole Surgical Technique (CPST) is incision and suture-free, in contrast to traditional grafting techniques.
This surgical procedure has many benefits, such as less discomfort to the patient, faster recovery, no donor tissue requirement from the patient's palate, and natural-looking and long-lasting results.
Photo Gallery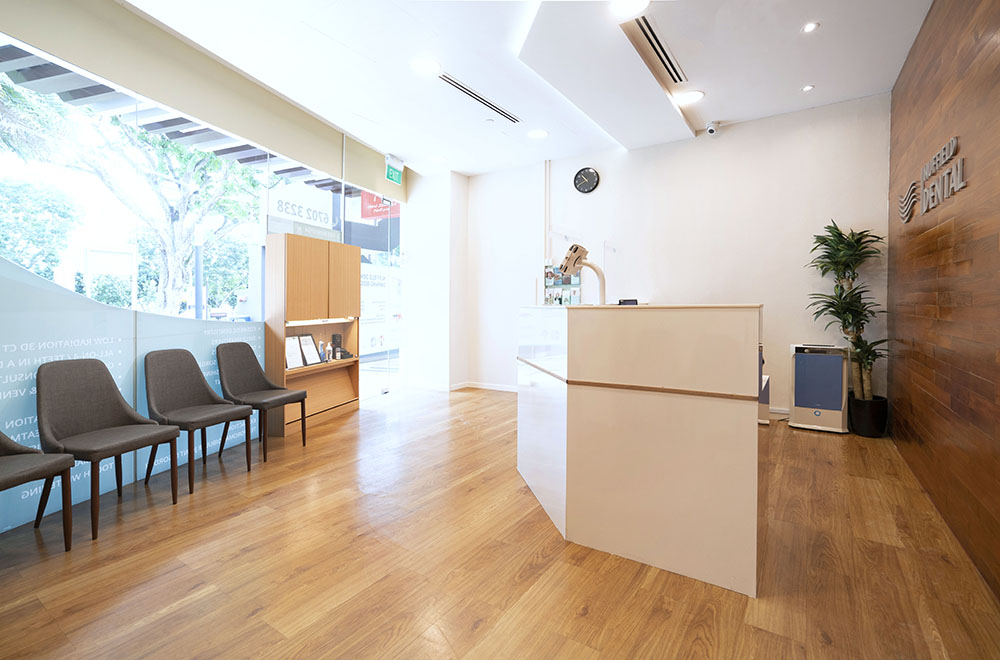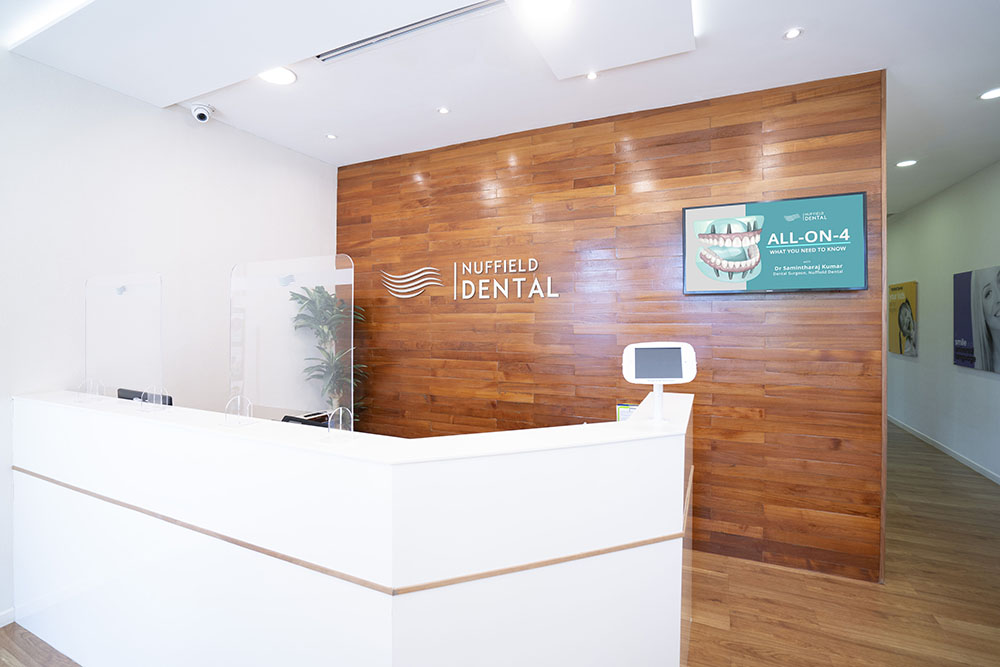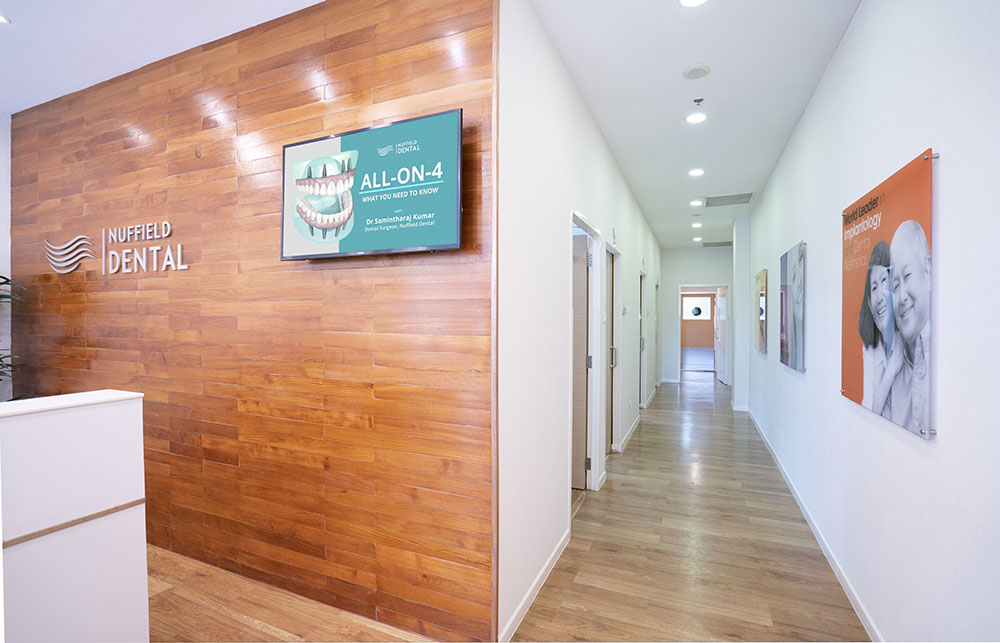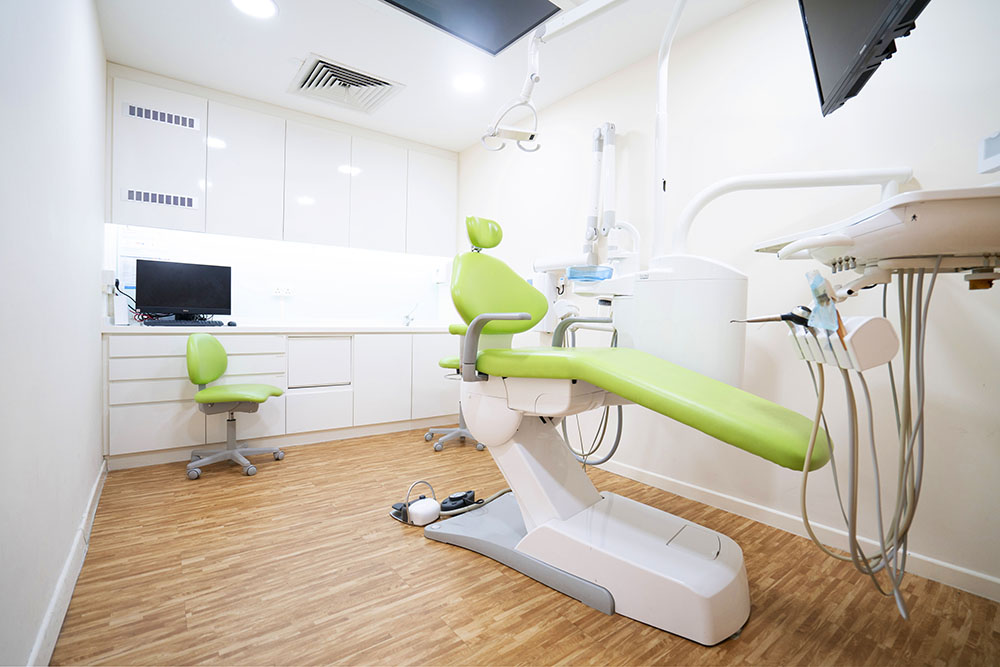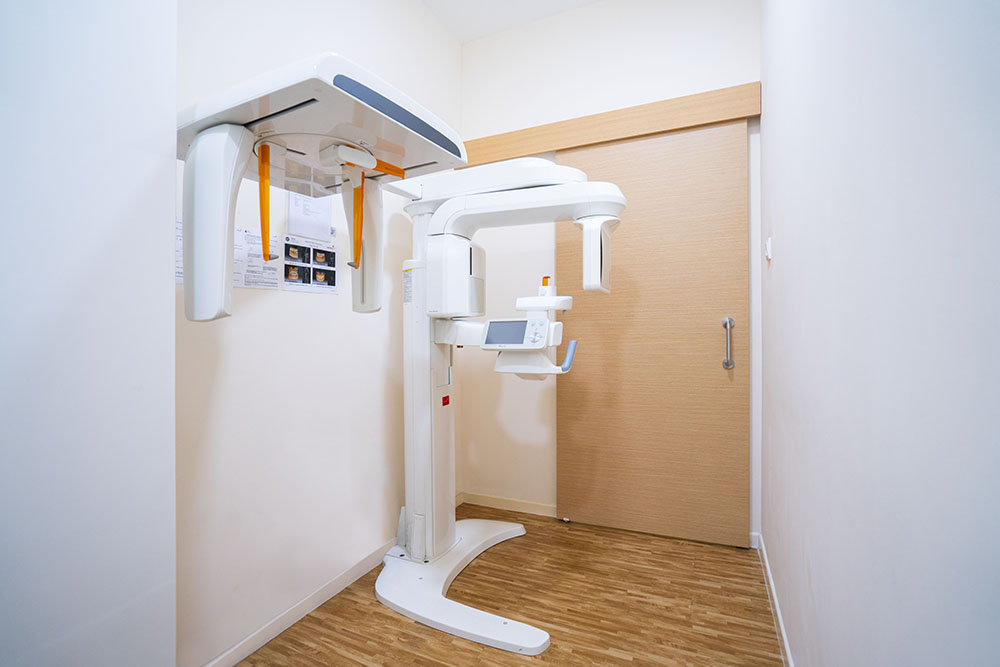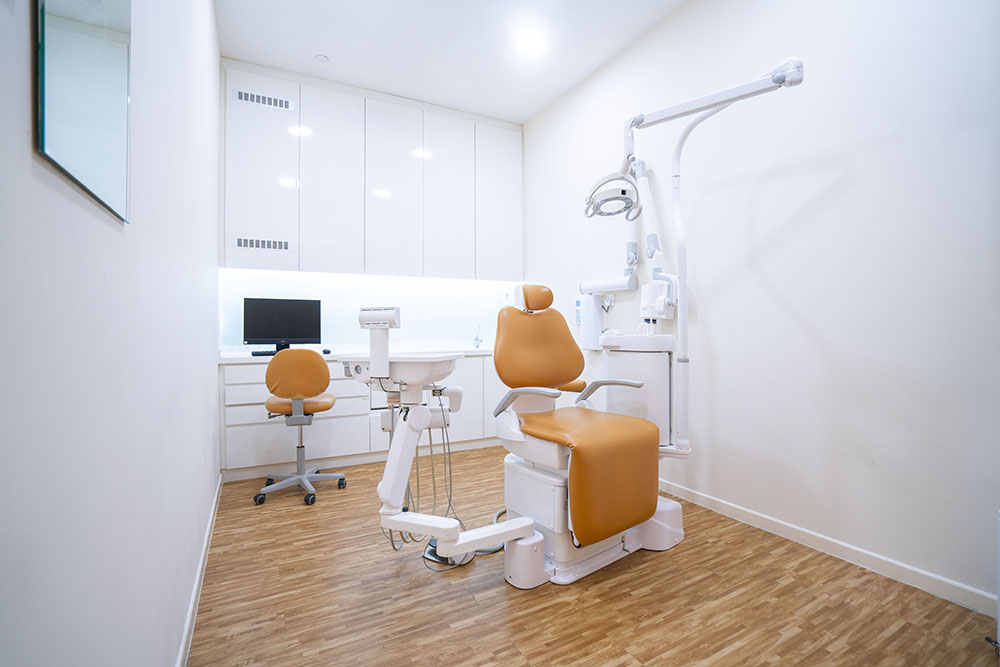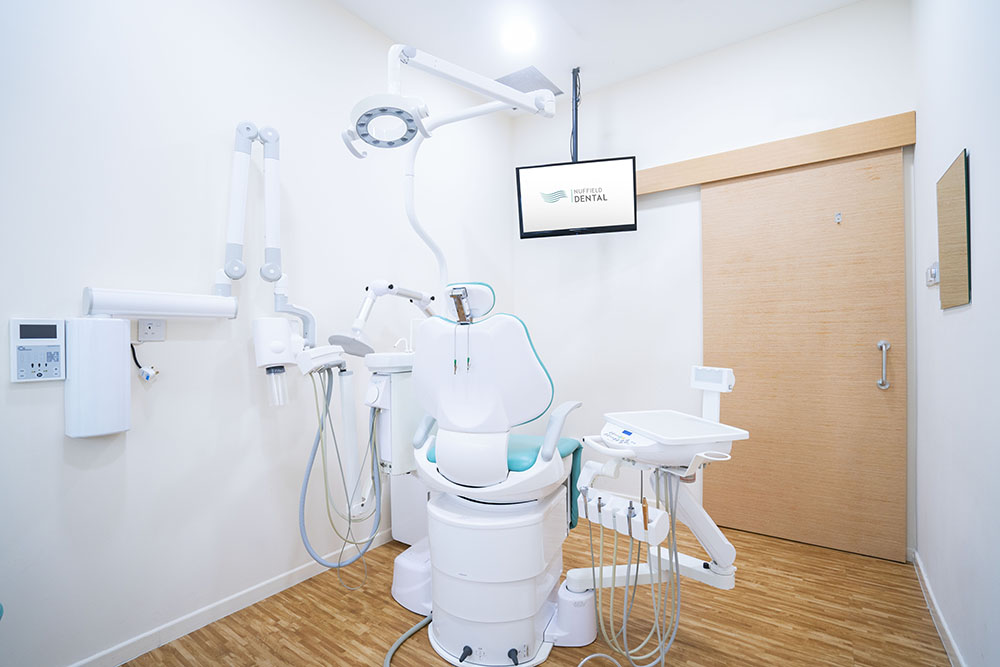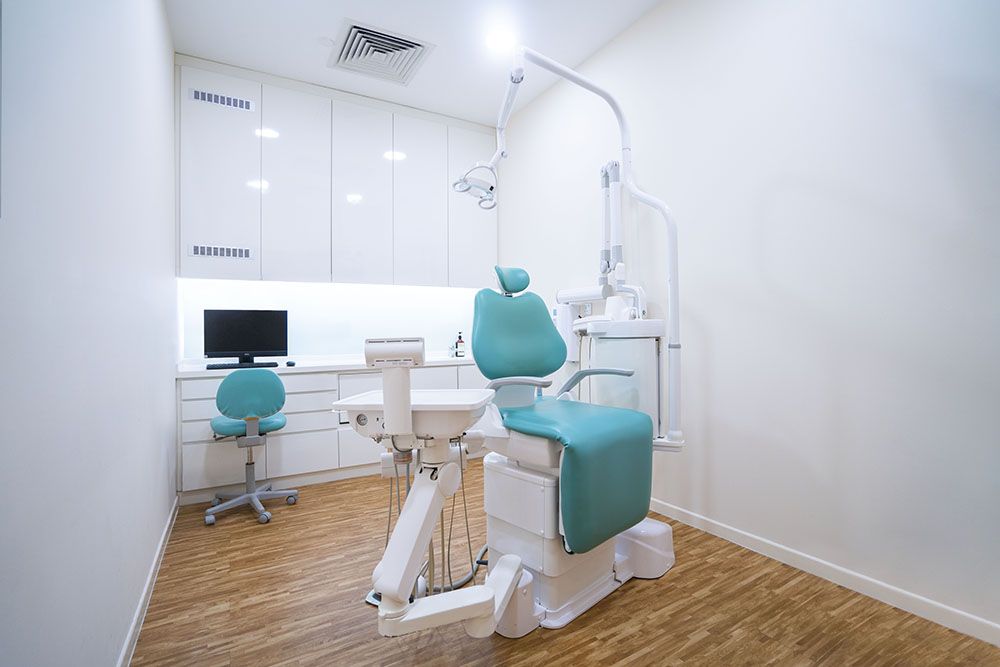 Our Doctors
Your dental needs will be addressed by our dedicated team of dentists at Simpang Bedok in Singapore.
Book an Appointment
We would love to hear from you. Please fill out this form if you would like to book an appointment with us or if you have a question for us. We will be in touch with you within one working day.