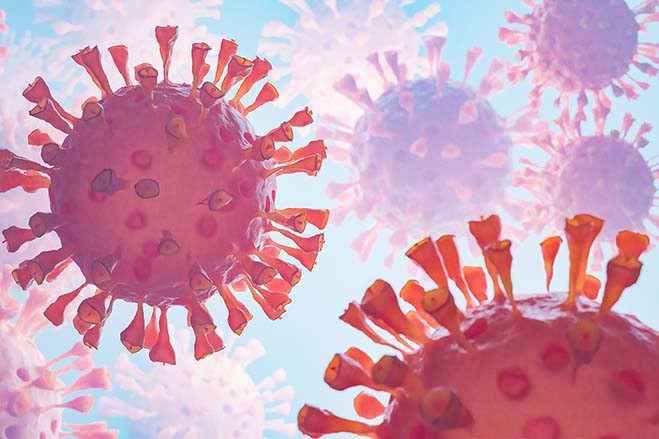 Infection Control
Dental clinics see a number of patients every day. There is the risk of infectious diseases spreading between patients and dental staff through contaminated instruments and surfaces. Oral bacteria present may be passed via blood or saliva, resulting in the contamination of dental equipment.
To successfully control and prevent the spread of infectious diseases, the implementation of strict sterilisation protocols are crucial. We can minimise this risk significantly by adhering to proper infection control procedures.
Therefore, here at Nuffield Dental, we follow a strict hygiene protocol so that you are at ease during treatments and procedures.
How is Sterilisation Related to Good Dental Practice?
At Nuffield Dental, we prioritise the safety and well-being of our patients. We want you feeling safe, comfortable and assured no matter the scale and complexity of the dental procedure—whether it is a routine scaling and polishing or a complex dental implant procedure.
To prevent the spread of infection, some of the safety protocol we practise at Nuffield Dental include: the use of disposable one-time-use equipment to remove blood and saliva from the mouth, disposing of root canal files after each use, and the use of industrial-grade machinery and devices to provide contemporary technology and ensure clinical sterility and safety in our healthcare facilities.
How Do We Practice Infection Control at Nuffield Dental?
All dentists and assistants wear clean personal protective equipment—a scrub apron, eyewear, disposable gloves and face masks;
All treatment instruments are wrapped and autoclaved; steamed with pre-vacuum-type sterilisers prior to usage;
All sterilisations are tracked by systematically logging information such as the clinician involved in packing or sterilising the equipment at the different points of the sterility cycle;
Dental chairs are cleansed with disinfectant before and after every treatment procedures;
Patients are given a protective eye protector to protect their eyes during dental treatments;
Antimicrobial mouth rinses are provided just before a dental procedure to reduce contamination;
During surgeries, patients' faces are protected with a sterilised face mask. Solely part of the cheek, chin, lips are disinfected using Iodine;
Disinfection is carried out with chlorhexidine mouthwash after the surgery.
We ensure that these protocols are strictly adhered to by all dentists and clinic staff.