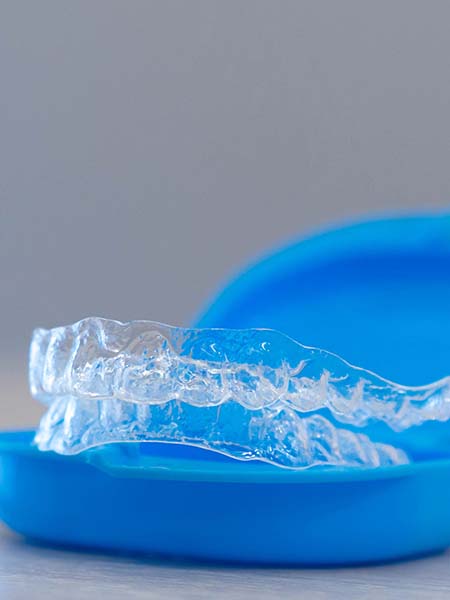 A DISCREET WAY TO STRAIGHTEN TEETH
Invisalign
Invisalign is a clear-aligner treatment company, an orthodontic system that involves transparent, plastic dental braces. It treats common dental issues such as gapping, crowding, or having a misaligned bite - shifting teeth gradually.

The Invisalign treatment program involves wearing a different aligner as you progress through the stages of the treatment. At each stage, your aligner moves solely the necessary teeth using the biomechanics of a gentle "Smartforce" patented by Invisalign. The results will give you a novel smile.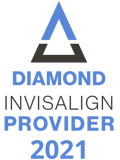 How Does Invisalign Use the Newest Technology?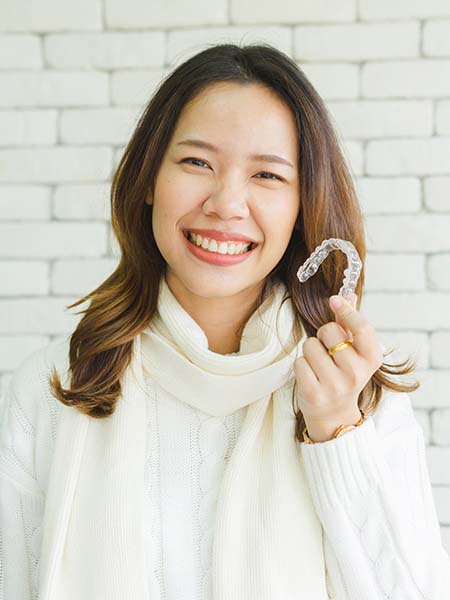 How Does Invisalign Use the Newest Technology?
CAD-CAM digital dentistry technology is used where the Invisalign clinical software system is paired with a unique intraoral scanner, creating a 3D blueprint of your mouth. This is a long way from using the older methods of clay teeth models.

You could also visit invisalign.com or download the Invisalign SmileView app here, to view a simulation of how your smile could look like after undergoing the Invisalign treatment. Watch your smile transform right in front of your very eyes - into its proposed final result - before you even start on the treatment! Benefits of Invisalign
Invisalign is preferred by most patients because of the comfort and convenience that comes with clear, invisible aligners:
Overview of Invisalign Treatment
Your Invisalign journey begins with a simple intraoral scan to get a 3D digital blueprint of your mouth. This allows your dentist to devise a treatment plan for the gradual movement of your teeth, with input from Invisalign's AI technology;
Once finalised, your full series of aligners will be 3D printed;
The aligners gradually move your teeth, so it is eventually properly positioned - incrementally straightening your teeth. Each aligner is worn for around two weeks, before progressing on to the next aligner;
After your treatment is completed, a retainer is worn to sustain the results achieved.
Overview of Invisalign Treatment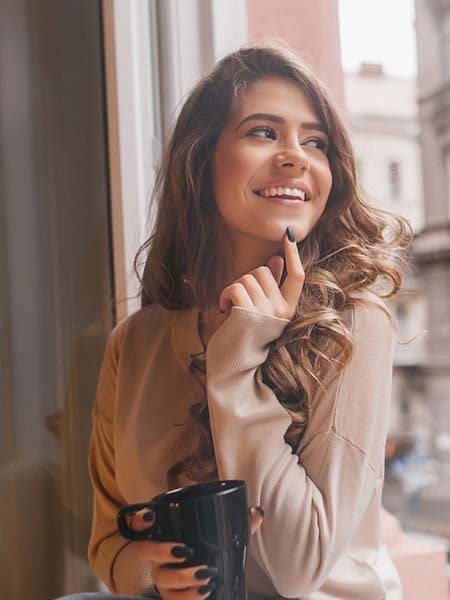 What Does the Procedure Involve?
Stage 1: Pre-Treatment Consultation
During your initial treatment consultation, you will be advised on whether any pre-treatment preparations need to be made. This may include the extraction of teeth, to create the required space for teeth movement.
---
Stage 3: Post-Treatment Care
After your Invisalign treatment has been completed, any existing tooth coloured nodules initially placed on your teeth will be removed, and your teeth and gums will be thoroughly cleaned.
You will likely see a noticeable, positive change to your smile and entire face.
To sustain the results, you will be provided retainers and instructions for their wear.
Stage 2: Invisalign
Once all the preparations have been made, your Invisalign treatment can now begin. Depending on the tooth movements required, tiny tooth-coloured nodes may need to be attached to some of your teeth to assist your aligners in their movement.
You will be provided with your first set of aligners to wear.
Patients usually fully adjust to their novel Invisalign clear aligners very quickly, experiencing minimal discomfort while getting used to them.
To achieve successful results, you must wear your aligners at least 22 hours a day, solely removing them when you are eating or cleaning your teeth.
Your dentist will review your progress every

4 to 8 weeks

, and provide you with your next few sets of aligners.
Average treatment time varies from 9 to 15 months, with an average of 18 to 30 aligners. However, the number of aligners and total treatment time will ultimately depend on the complexity of your condition, your consistency of wear and your ability to maintain a good level of oral health.
Book an Appointment
Fill out the form for any request or questions you have and we will contact you within one working day..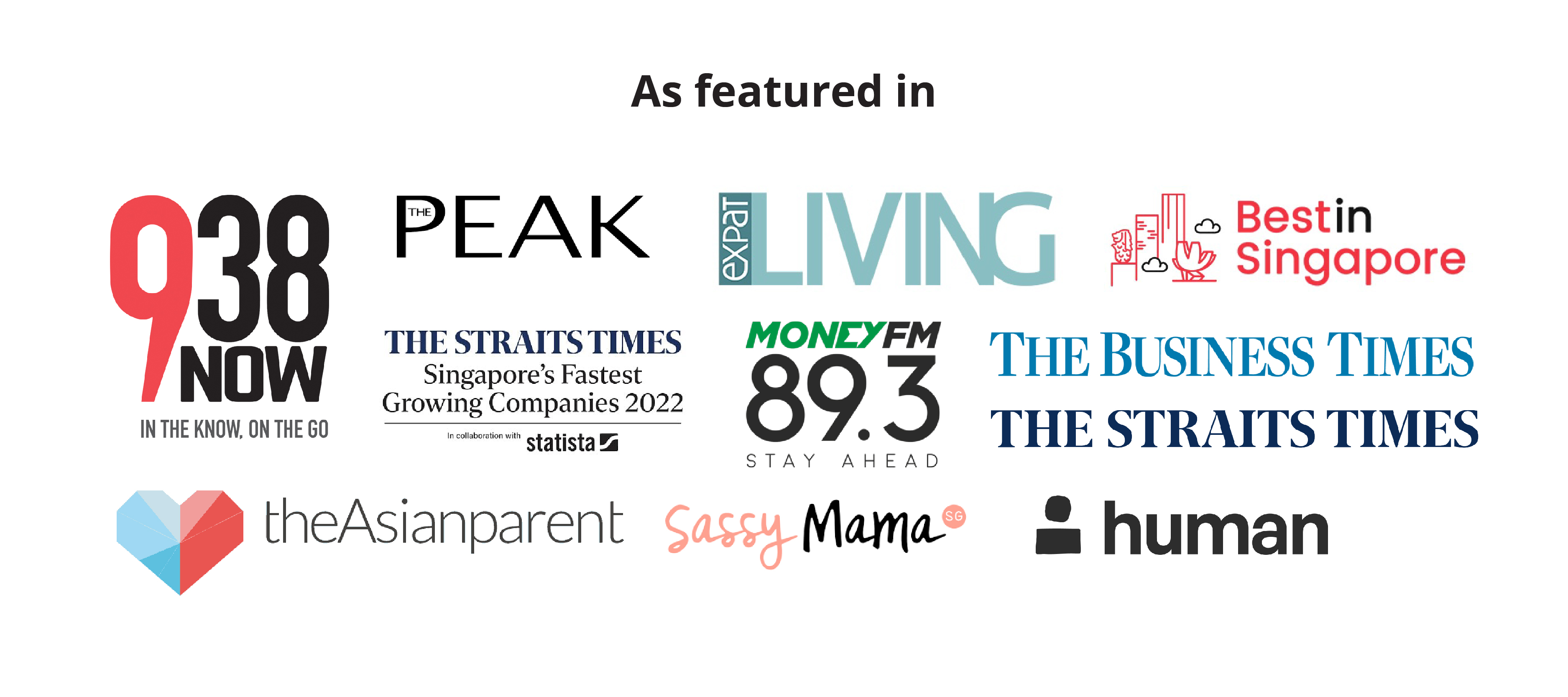 Why Choose Nuffield Dental?
Nuffield Dental is a one-stop, multi-disciplinary dental care centre. At Nuffield, we put you first. We believe in providing personalised service for each patient.

Nuffield Dental is a one-stop, multi-disciplinary dental care centre. Here at Nuffield Dental, we pride ourselves of our personalised oral care for each and every one of our patients. We need to make sure you get all the help you need to make your dental procedures comfortable, accessible and seamless.

Our dentists have a special interest in orthodontic treatments and are accredited Invisalign providers who have been helping patients achieve confident smiles.
Articles
The newest and best lifestyle articles selected by our editorial team.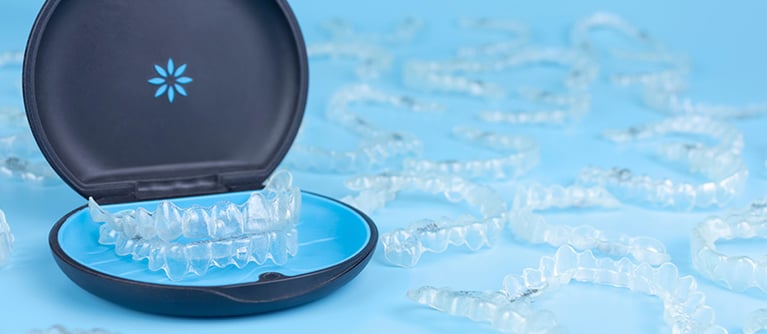 Traditional braces have done wonders for millions of people around the world, but the new generation of clear aligners are here to step up the game....