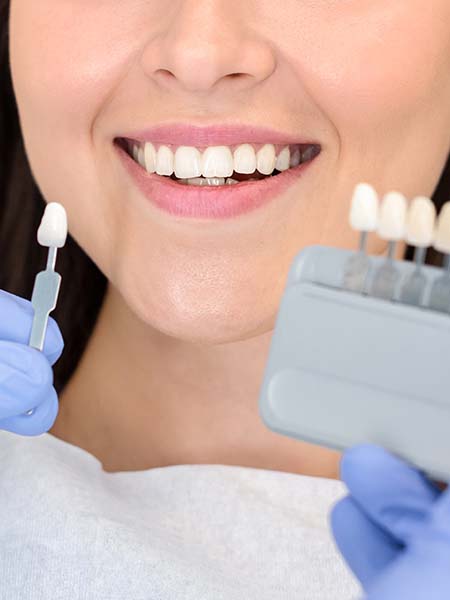 What You Need To Know About Dental Veneers In Singapore
Dental Veneers
Veneer is a cosmetic dental procedure where a layer of aesthetic, tooth-coloured material is used to revamp the entire front surface of your tooth (similar to having an acrylic thumbnail). This enables you to change its length, alignment, colour and feel of your teeth. Veneers in Singapore are usually made of composite resin.
It is a painless and minimally-invasive procedure, with no local anaesthetic and minimal removal of tooth substance needed. They are usually made from porcelain or composite resin materials and are permanently bonded to your teeth.
You May Consider Getting Dental Veneers In Singapore When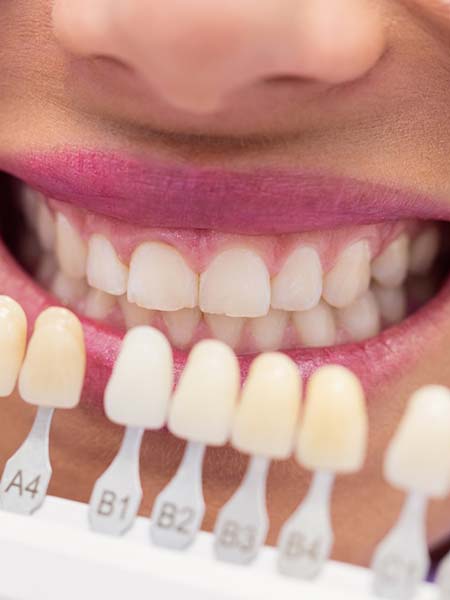 You May Consider Getting Dental Veneers In Singapore When
Veneers are ideal for protecting and improving the appearance of any or all of your front 6 to 10 teeth if you have:
Broken or chipped teeth
Slightly worn down teeth
Unevenly sized teeth
Slightly misaligned teeth
Discoloured teeth from excessive consumption of coffee, tea or red wine and smoking
Teeth that are too spaced out between each other (and you want to close the small gaps without having

orthodontic teeth straightening

)

Veneers are a common dental treatment in Singapore as an option (along with orthodontic teeth straightening, composite bonding, and gum contouring) for those who are facing aesthetic problems with their teeth and desire a "smile makeover."
Types of Dental Veneers
Porcelain Veneers
Porcelain veneers are aesthetic due to their glass-like properties. They are also durable and stain-resistant. The procedure is irreversible as some of the enamel has to be removed to place the veneer on the tooth/teeth. They can last anywhere between 10 to 20 years and resemble your natural teeth very well.
Composite Bonding
Composite veneers are also highly aesthetic and affordable than porcelain. They require less preparation and are easier to repair if any damage has been done. However, they have a shorter lifespan and are likely to catch stains and chip over time.
Your dentist may recommend which veneer depending that is most suited for your dental situation.
Types of Dental Veneers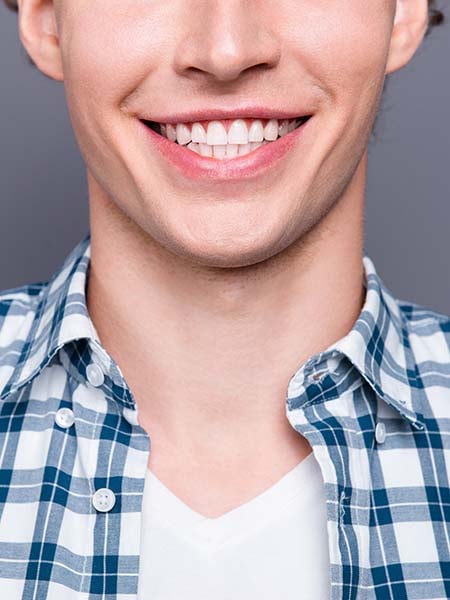 What Does the Procedure Involve?
Stage 1: Consultation
At your veneers consultation, your dentist will thoroughly explore your concerns and examine your teeth. A smile analysis will be made, along with any necessary photographs, intraoral scans, mouth impressions, and X-rays of your teeth.




We will then discuss if veneers and other treatment options will be most suitable for your situation. If teeth are crooked, cracked or uneven, you may need to have braces before you are suitable for veneers.




If a veneer is decided upon, you will be able to select the specific colour that you would like to have your Veneer in together with your dentist.
---
Stage 3: Post-Treatment Care
You will be provided instructions on how to look after the veneers are placed. Veneers if done well and properly maintained can potentially last many years or even a lifetime.
Stage 2: Veneer Procedure
If porcelain veneers are opted for, intraoral scans or mouth impressions will be taken and sent to a dental laboratory to create a mock up of desired results.
While waiting, a tooth coloured filling will be used to cover the front surface of your teeth temporarily. Once a treatment plan has been discussed, the dentist will take off a small amount of enamel from the fronts and sides of the teeth which will receive veneers.

Since it usually takes the lab a week or two to make the veneers, your dentist may place temporary veneers on your teeth. When the veneers are ready, you can confirm the shape, fit and colour before the dentist bonds the finished veneers to your teeth with a light-sensitive resin.
If composite veneers are opted for, these can be placed over a single visit which will follow a similar protocol to having porcelain veneers.
After preparing and reshaping your teeth to desired shape and size and colour of your teeth, the dentist will sculpt the material directly on your teeth.
The material will harden and bond the material properly to the tooth surface. Lastly, you will need to smoothen and polish the composite resin to make sure it has a natural appearance.


In some circumstances, a rubber raincoat may first be placed over the relevant teeth before your veneers are fitted to prevent contamination and improve the success of your treatment.
Book an Appointment
Fill out the form for any request or questions you have and we will contact you within one working day..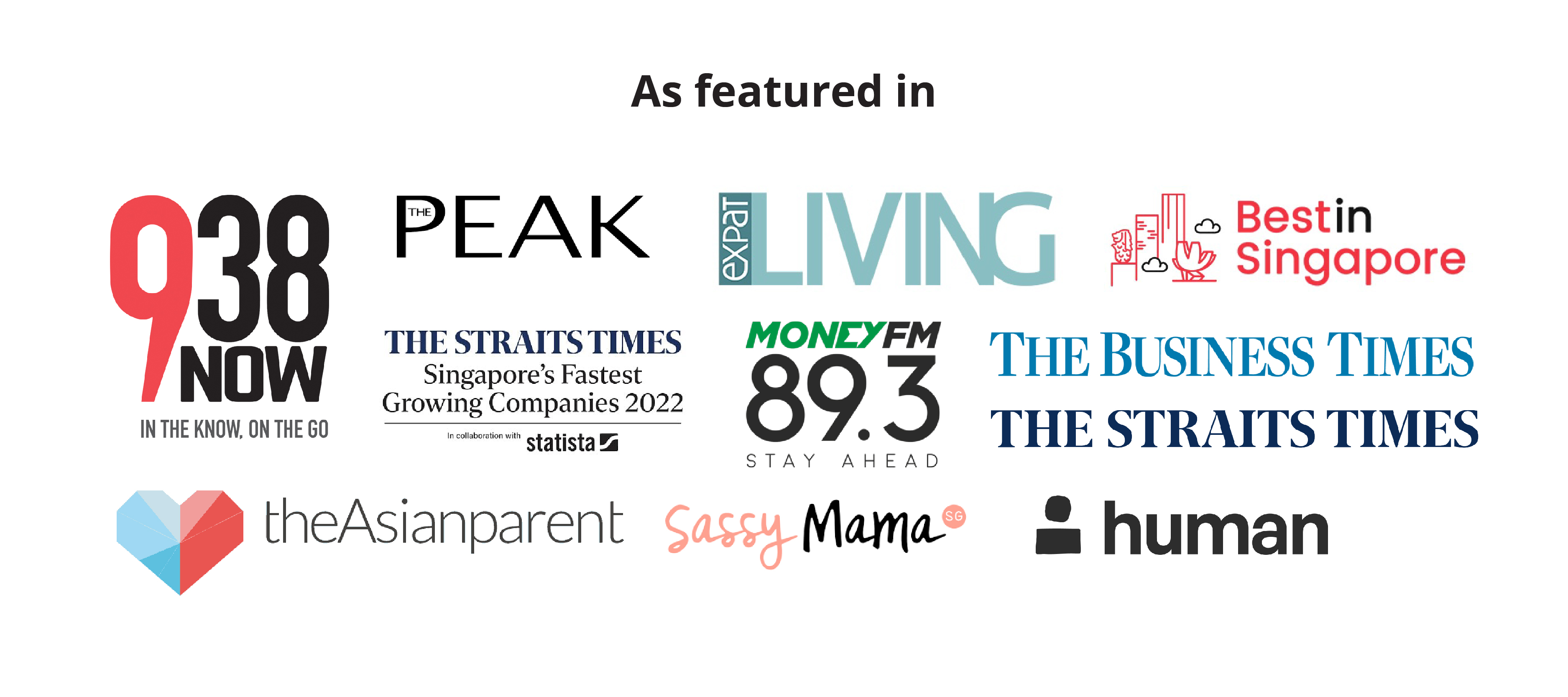 Why Choose Nuffield Dental?
Nuffield Dental is a one-stop, multi-disciplinary dental care centre in Singapore. At Nuffield, we put you first. We believe in providing personalised service for each patient.

Nuffield Dental is a one-stop, multi-disciplinary dental care centre. Here at Nuffield Dental, we pride ourselves of our personalised oral care for each and every one of our patients. We need to make sure you get all the help you need to make your dental procedures comfortable, accessible and seamless.

Our dentists have a special interest in cosmetic dentistry and are accredited dental providers who have been helping patients achieve confident smiles.
Articles
The newest and best lifestyle articles selected by our editorial team.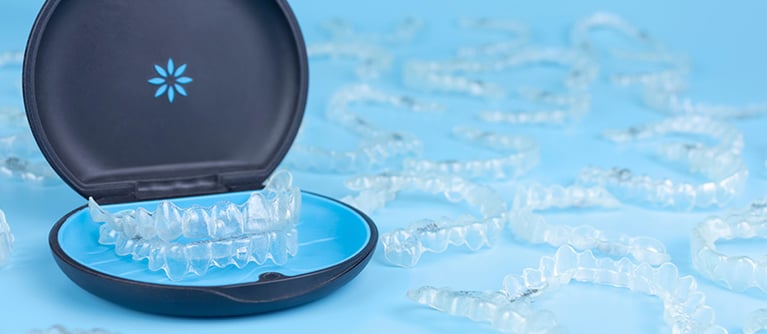 Traditional braces have done wonders for millions of people around the world, but the new generation of clear aligners are here to step up the game....