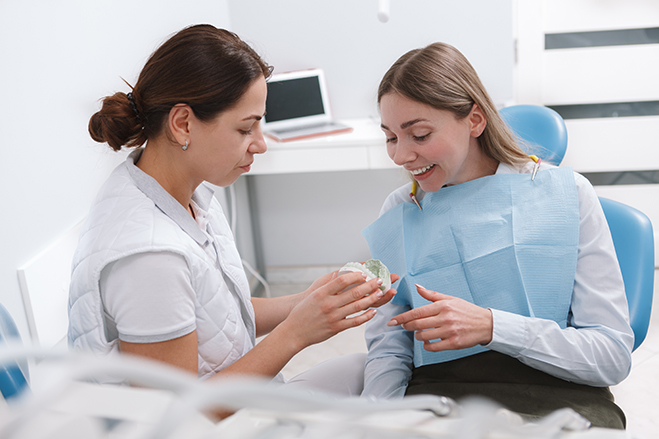 International Patients
As a chief healthcare centre in Asia, Singapore attracts thousands of international patients annually. Many international patients place confidence in Singapore's world-class healthcare system, which is one of the global hubs of medical technology and has safety as its peak priority.

How Do We Support International Patients?
At Nuffield Dental, we see international patients from diverse countries all around the world including the UK, Europe, Canada, Indonesia, Turkey, Russia, Mongolia, China, Australia and the Middle East. As part of our specialised services, we are able to support international patients with:
Coordination and confirmation of all patient appointments with our provider dentists for consultation, diagnosis, and medical treatment procedures prior to arrival;
Advance financial and billing arrangements, including detailed estimates and consolidation of invoices;
Appointments for family members who request routine and preventive care;
Assistance with hospital admission.

Personalized Care
Our professional skills are matched by our commitment to personalized care. From our patients' initial enquiries through their follow-up care back home, our liaison officers act as a single point of contact to assist patients throughout their dental experience. If you have certain medical conditions, do let us know in advance so we can prepare relevant arrangements for you.
Our treatment coordinators can arrange for the following services:
Language interpretation assistance in a large variety of different languages;
Schedule medical appointments;
Transport arrangements, including airport transfer services and pickup;
Hotel or long-term lodging arrangements for patients and their families;
Personal escorts to appointments and treatment procedures (a fee may be applicable for such services).

First-Class Accommodation
With corporate rates, our patients can opt for accommodation in the nearby 5 star hotels. A comprehensive list of our affiliated accommodation can also be found here. On request, staff can arrange and coordinate your accommodation arrangements for you.
For information, please contact our friendly receptionists.