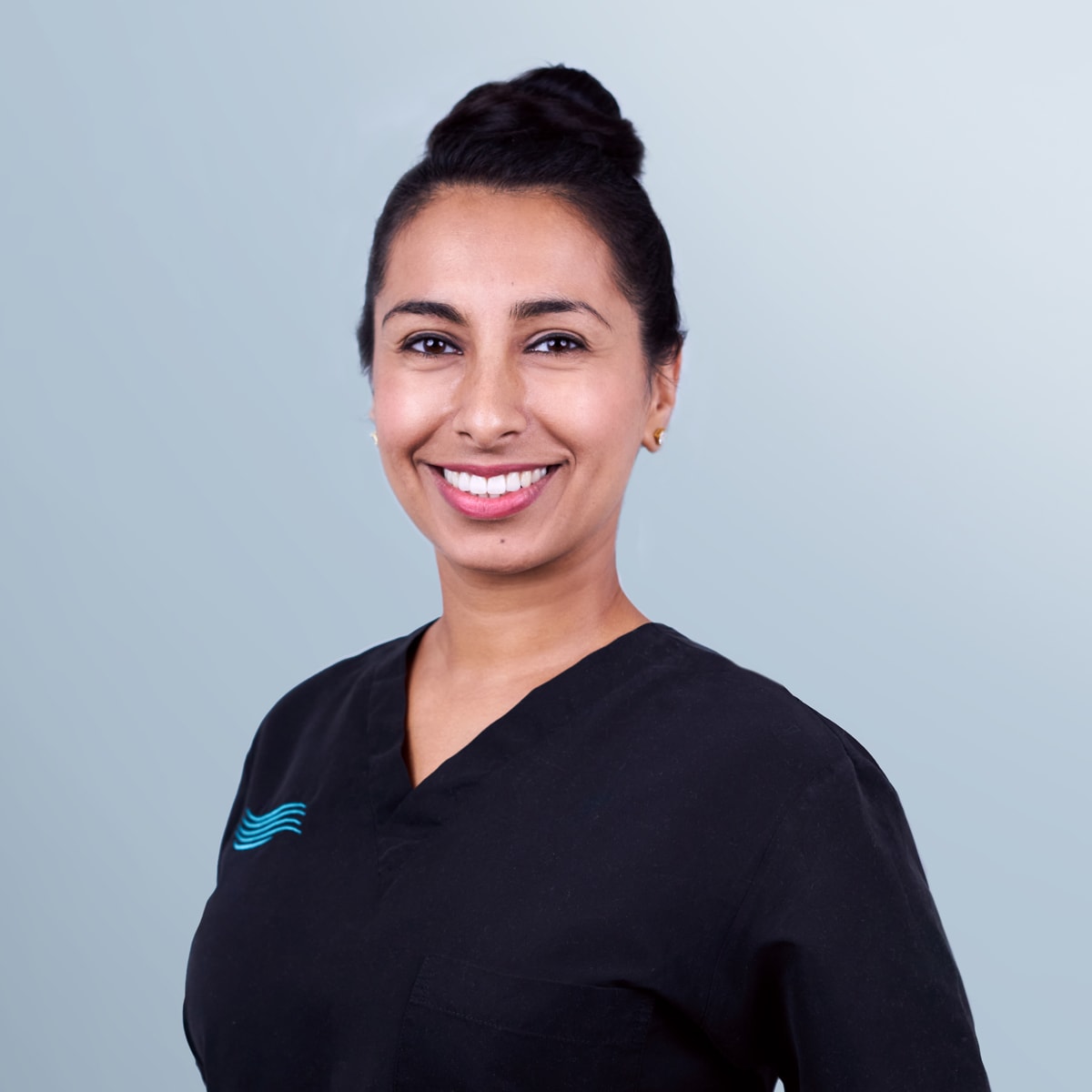 Dr Surinder Arora
DENTAL SURGEON

Bachelor of Dental Surgery (BDS) from University of Sheffield in the UK
About
Education & Achievements
Dr Surinder Arora takes a preventative approach to healthcare.
She graduated from dental school in the UK and has passed the MFDS examination with the Royal College of Surgeons in Edinburgh. She has worked in multiple London hospitals under oral surgery and restorative dentistry faculties as well as in general practice across the UK and Singapore.
She is a Board Certified Biological Dentist, accredited by The International Academy of Biological Dentistry and Medicine (IABDM) and is SMART certified by the International Academy of Oral Medicine and Toxicology (IAOMT), offering this service for mercury amalgam fillings. She has also undergone further training in nutrition with the Australasian College of Nutritional and Environmental Medicine (ACNEM). She is stellar at managing anxious and nervous patients restoring confidence to individuals and is trained in IV sedation with the Society for the Advancement of Anaesthesia (SAAD). She is also trained in ozone therapy.
Services Provided
Dr Surinder Arora carries out dental procedures including scaling and polishing, gum care, getting you out of pain, restoring broken teeth, removal of teeth, Invisalign and myofunctional therapy. She also works with dental ceramics, removes wisdom teeth and was trained at National University Singapore to place dental implants.
Her caring and warm demeanour make her popular with patients. With keen interests in minimally invasive dentistry, oral surgery and functional dentistry she always puts patients at the centre of her care. She is an approachable and friendly individual making patients feel comfortable in the dental setting.
Her journey into taking a biological and holistic approach to healthcare started outside the clinic as she began to explore the effects of meditation and nutrition on health. Her role as a dentist is now all about putting the mouth back into the body. She sees dentistry as both an art and a science and places you as a whole person at the centre of her care. She firmly believes that your oral condition is a true reflection of your overall well-being. Her passion and dedication to her role are fuelled by a wish for you to simply have a confident and healthy smile. Understanding the mouth-body and mind-body connection are essential pieces on the journey to optimum oral health.
Board & Associations
Dr Arora is the past Vice President of the Singapore Dental Association's Oral Health Awareness Committee and she volunteers her time to the Singapore Dental Ethics and Welfare committees. She writes for various publishers and has a Master's degree in Public Health from King's College London with an aim of improving the quality of life of the nation by taking a lifestyle and whole-person approach to dental and health care.
Associations
Singapore Dental Association (SDA)
International Academy of Biological Dentistry and Medicine (IABDM)
International Academy of Oral Medicine and Toxicology (IAOMT)
Institute of Integrative Nutrition (IIN)
King's College London and University of Sheffield Alumni


Additional Areas of Interests
Out of the clinic, Dr Arora is a health coach, reiki master, teaches Kundalini Yoga and holds mindfulness clubs in Singapore.
Articles
The newest and best lifestyle articles selected by our editorial team.