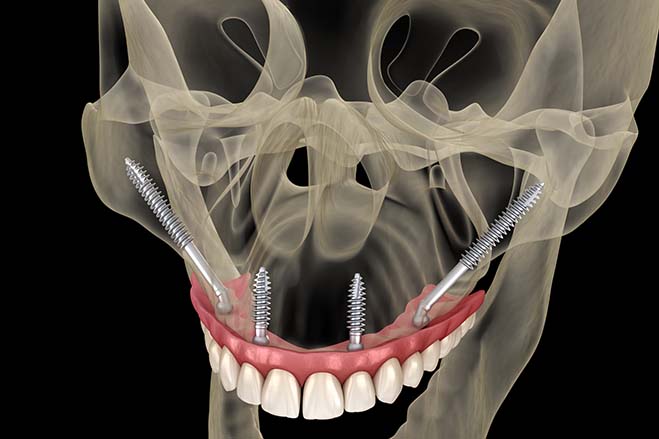 REPLACING MISSING TEETH
Tubero Pterygoid Dental Implants
Tubero pterygoid dental implants are specifically for patients who do not have sufficient bone mass in their upper jaw for ordinary dental implants.
To overcome this problem, these single piece implants are expertly placed around your upper second molar region area, and at an angle, to make use of the robust and dense pterygoid bone above your jaw.
What is a Tubero Pterygoid Dental Implant?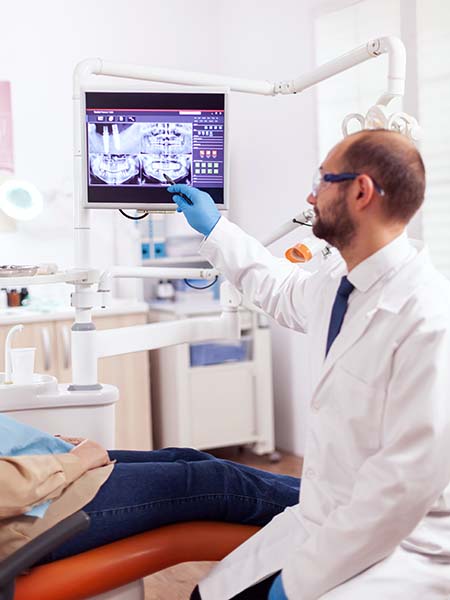 What is a Tubero Pterygoid Dental Implant?
Tubero Pterygoid Dental Implants are ideal for patients who lack bone mass in their jaw. For these types of implants, the dense cortical bone of the pyramidal process and the pterygoid plate are used to securely anchor the implant unit to the jawbone. Just like zygomatic implants, they are used in cases where the patient has undergone substantial bone loss.
Further supplementary procedures, usually used to add bone to existing oral structures, such as sinus lifts or bone grafting, will no longer be required. This shortens total treatment time up to a year. Hence, a full denture wearer can have a complete set of functional fixed teeth on the same day with pterygoid implants. Benefits of Tubero Pterygoid Dental Implants
There are multiple benefits of choosing dental implants over other teeth replacement options, such as:
If you have been deemed unsuitable for

dental implants

because you do not have enough bone mass in your upper jaw;
If you have many missing teeth in your upper jaw;
If you have any failing or loose teeth in your upper jaw;
If you currently wear an unsatisfactory complete or partial upper denture;
If you are you worried about having to wear an upper denture.
Do I Need Tubero Pterygoid Dental Implants?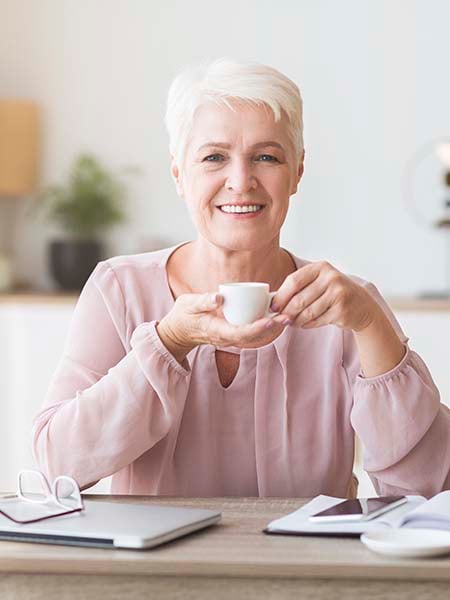 What Does the Procedure Involve?
Stage 1: Preparation Stage
Impressions or

intraoral scans

of your mouth and the shade of your current and proposed teeth are taken at an initial appointment.
---
Stage 3: Post-Operative Care
You will be able to resume regular dietary habits after 8 weeks.

We also advise all patients to visit the hygienist every 3 months and have check-ups with your dentist every 6 months.
---
Stage 4: Review
You will be kept under close review following your surgery, with review appointments at your:
1st week
2nd week, and then
Monthly, until 8 weeks have elapsed


We will mainly be analysing:
How well you have been getting on with your tubero pterygoid dental implants.
How well you have been able to keep your tubero pterygoid dental implants consistently clean.
During week 8, the progress of your healing and integration of your tubero pterygoid dental implant fixtures will be assessed with the help of X-rays or CBCT scans.
Stage 2: Placement of Tubero Pterygoid Dental Implants
Eating Before the Procedure
On the day of the placement of your tubero pterygoid dental implants, you should avoid consuming any food 4 hours prior to the procedure.


Before commencing, the relevant areas will be completely numbed with a local anaesthetic, so that you will not feel any pain at all during the whole procedure, solely some pressure or vibrations.
You may also be placed under prior IV sedation or general anaesthesia depending on your concerns and agreed individualised treatment plan.
Extraction of Teeth & Insertion of Tubero Pterygoid Dental Implants
Your dentist will first carry out any necessary extraction of the relevant teeth. Thereafter, he or she will precisely place the tubero pterygoid implant fixtures into your upper jaw.
Interim Tubero Pterygoid Bridge Prostheses
Our in-house laboratory will then proceed to custom-make your interim tubero pterygoid bridge prostheses, which will be used temporarily while your permanent bridge prostheses are being produced.
The interim prostheses will be fitted to your implant fixtures in the same session, successfully restoring your smile, form, and function on the same day.
Stage 5: Final Bridge Prostheses
Constructing Your Final Bridge Prostheses Using CAD-CAM
Suppose healing has been consistent and your mouth has stabilised - in that case, your final bridge prostheses will then be constructed via CAD-CAM 4-6 months after your initial implant placement.
Choosing the Material of Your Final Bridge Prostheses
You can choose a bridge made with acrylic or one made with ceramic, a stellar material. The final bridge prostheses will be a much enhanced fit than your interim ones; the digital dentistry involved allows for customisation with a notable accuracy.
During the initial healing, some patients can expect to experience minor bruising, discomfort, and bleeding.
Post-surgery, you may also experience temporary numbness in your lips.
What Are the Risks Involved?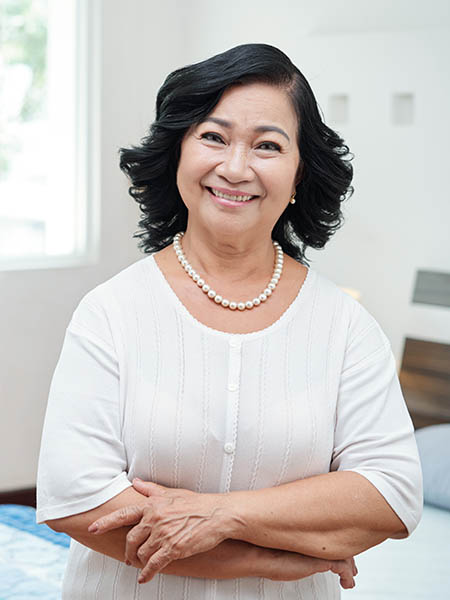 Consistently maintain stellar oral hygiene;
Maintain an adequate level of gum health;
Are good attenders of regular dental check-ups;
Do not place excessive biting forces on the implant (e.g., from a dysfunctional bite or by grinding their teeth);
Do not smoke.
Maintaining Your Tubero Pterygoid Dental Implants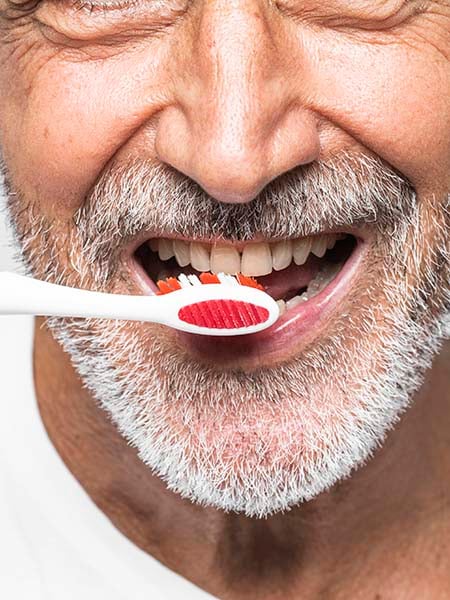 Book an Appointment
Fill out the form for any request or questions you have and we will contact you within one working day..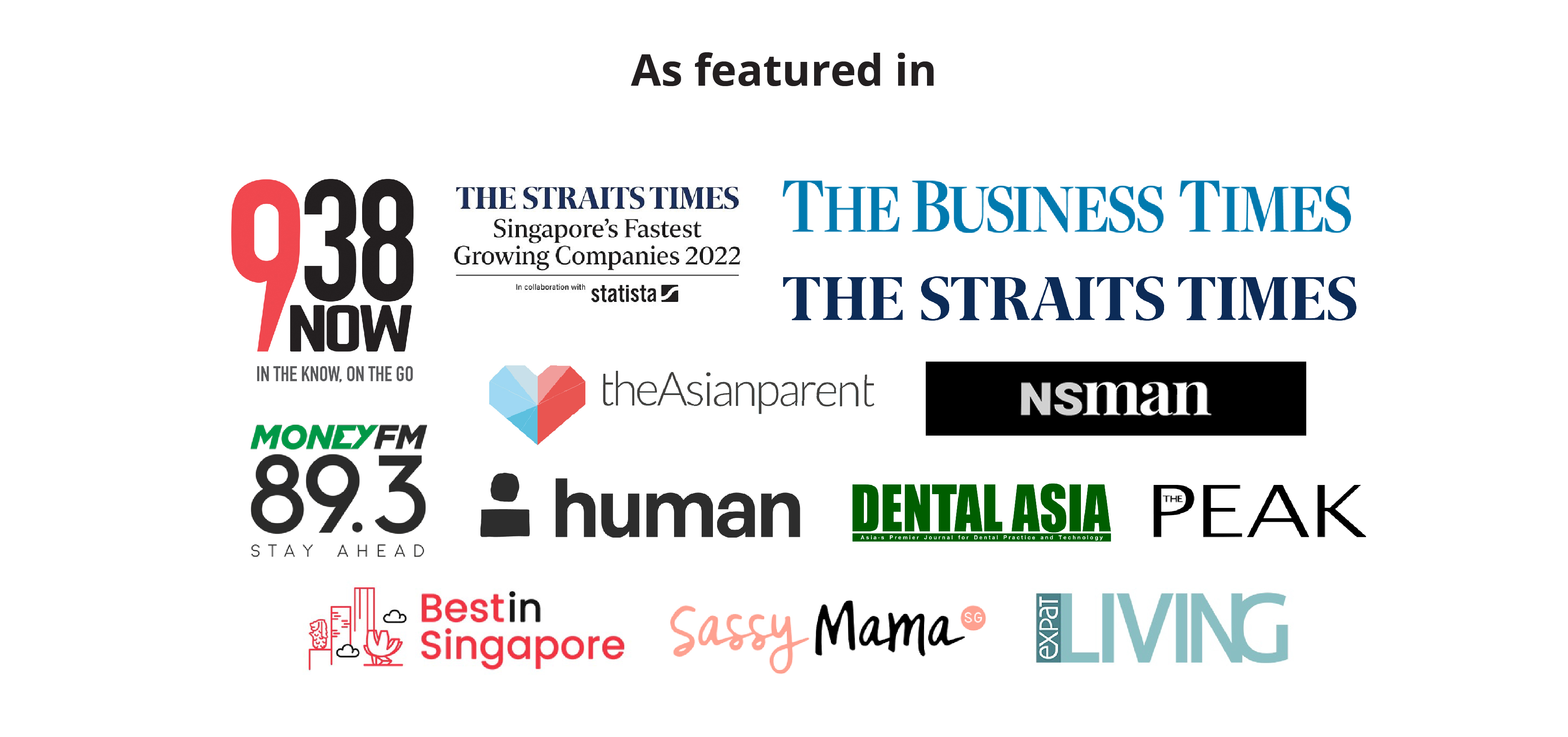 Why Choose Nuffield Dental?
Nuffield Dental is a one-stop, multi-disciplinary dental care centre. At Nuffield, we put you first. We believe in providing personalised service for each patient.

Nuffield Dental is a one-stop, multi-disciplinary dental care centre. Here at Nuffield Dental, we pride ourselves of our personalised oral care for each and every one of our patients. We need to make sure you get all the help you need to make your dental procedures comfortable, accessible and seamless.

Our dentists have specialised in implant dentistry and oral surgery for 20+ years. We have accredited dental providers who are skilled in the area of dental implant surgery.
Articles
The newest and best lifestyle articles selected by our editorial team.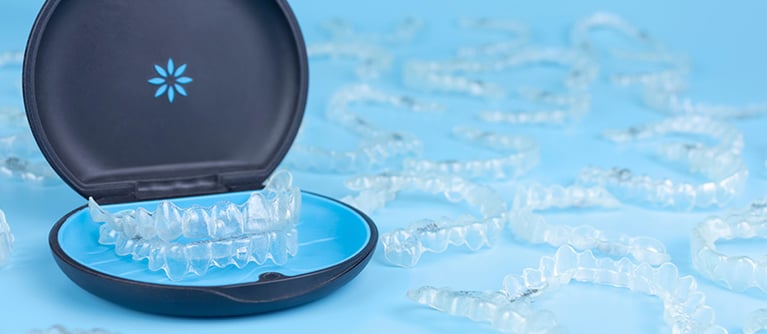 Traditional braces have done wonders for millions of people around the world, but the new generation of clear aligners are here to step up the game....