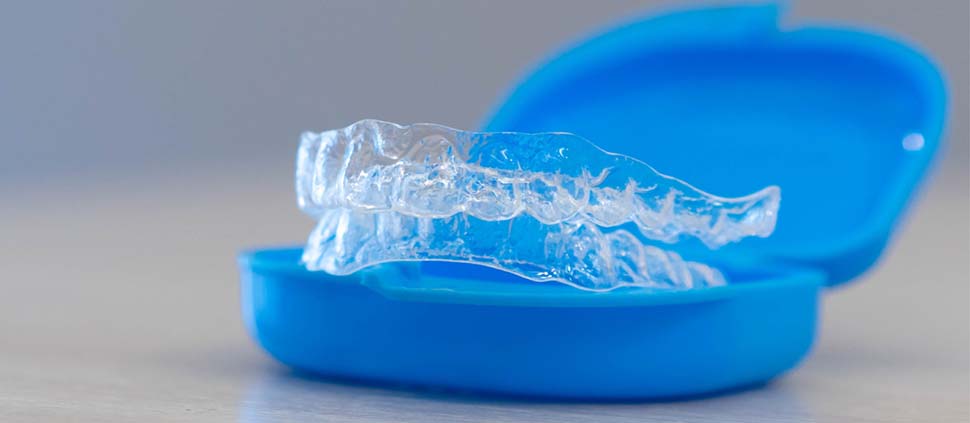 Introducing Our Newest Invisalign Provider | Nuffield Dental
A perfect smile could take you to places or simply be a huge confidence booster. A smile could make or possibly break someone's day or impression, so why worry when there are plenty of solutions that Nuffield has to offer? With advancements in today's technological era, no longer do we have to worry about not looking good with braces on, for Invisalign is here.
What Is Invisalign?
Invisalign is a clear set of plastic aligners that help to achieve straighter teeth. This orthodontic system is used to treat common dental issues such as gapping, crowding or having a misaligned bite.
Benefits of Invisalign
Easier to clean. Unlike traditional braces, Invisalign can be taken off for routine cleaning.
Comfortable to wear. This is due to the absence of bulky brackets, wires and elastic bands.
Virtually invisible. Because it's made of clear plastic, no one will know you're wearing braces unless you tell them.
Removable. This makes eating and cleaning of your teeth convenient.
Lesser dentist visits. Unlike traditional braces, the frequency of your visits for progress updates on Invisalign is decreased substantially, this in turn would save you so much time!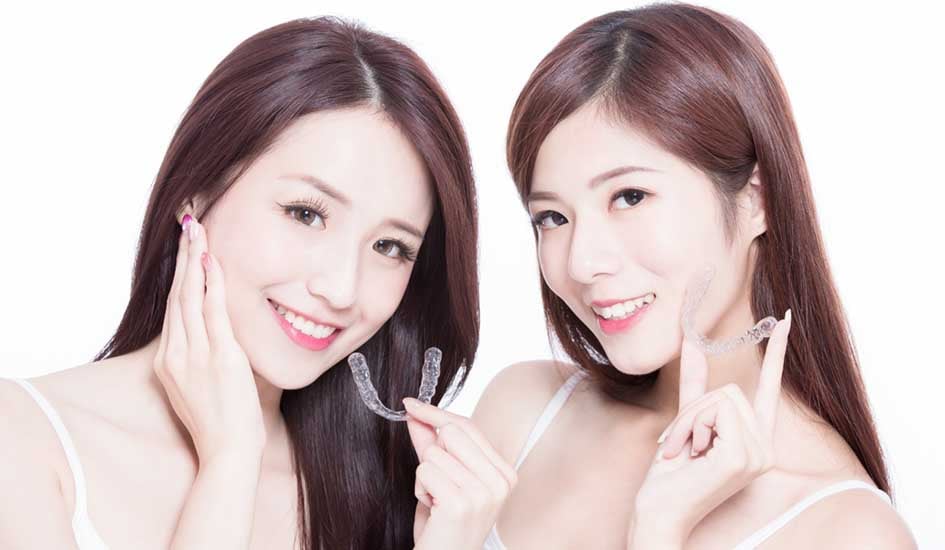 Orthodontic Problems That Invisalign Treats
Teeth Crowding.

A situation where there is not enough room in your jaw to accommodate all of your teeth, causing your teeth to overlap.

.
Fixing an Overbite. Where the upper teeth closes from a distance from the bottom teeth.
Fixing a Crossbite. Where the bottom teeth closes from a distance from the upper teeth.
Gaps in teeth. Spaces between teeth that could be unsightly when you smile.
How Long Does Invisalign Treatment Usually Take?
Treatment time varies as it depends on the complexity of the case and at the rate your teeth are shifting. Every case is unique, thus, the aligners are custom made.
Learn more about Invisalign today.
Who Is Dr. Shauna Cho?
As a medical service provider, we are constantly on the lookout for fresh novel faces to join our ever-expanding team to tap into their expertise, and in turn, provide quality medical advice and services to our patients.
Here at Nuffield we are ever appreciative to our team of talents, and with this we have the newest addition to our panel of doctors, Dr. Shauna Cho. After having graduated from the UK with a Bachelor of Dental Surgery (Hons) in 2015, Dr Shauna Cho went on to gain international exposure in London as a dedicated Dentist and a Invisalign Provider.
Her Expertise In Invisalign
Dr Shauna's multi-faceted background also stems from her experience in having worked for Invisalign Korea as a Senior Clinical Support Provider. As such, Dr Shauna's culmination of experience in Invisalign has allowed her to give efficient orthodontic treatment advice that is effective.
Dr Cho's area of interest is deeply rooted to the benefits of Invisalign, and this can be shown in her knowledge in this aspect. With Dr Cho on board with us at Nuffield, patients will have access to quality advice in relation to Invisalign and her expertise in the dentistry field.
What Inspired Her?
Looking back, Dr Shauna attributes her success to her cousin who inspired her with his passion in Dentistry. Since then, she has never looked back on her decision to embark on the same career he did and is constantly looking to enhance her skills and professional knowledge. This led her to be warmly received by both patients and staff that were surveyed in her previous clinic.
Versatility
Having worked in several countries such as London, Korea and now Singapore, Dr Shauna has harnessed the ability to speak Korean, English and Japanese fluently. In addition, her social adaptability is shaped from having worked in different countries which encumbered varying cultural backgrounds and differences. As such, Dr Cho is good at communicating with patients of all ages and especially good at motivating children and teenagers due to her tutoring background.
Her Advice?
"When you are in pain, it's too late. Visit your dentist regularly."
Here at Nuffield Dental, we would like to be able to share Dr. Shauna Cho's knowledge on Invisalign with our patients, come see us today!
*Dr Shauna Cho can be found at our Nuffield Dental Clinic at Kovan and Nuffield Dental Serangoon Gardens.