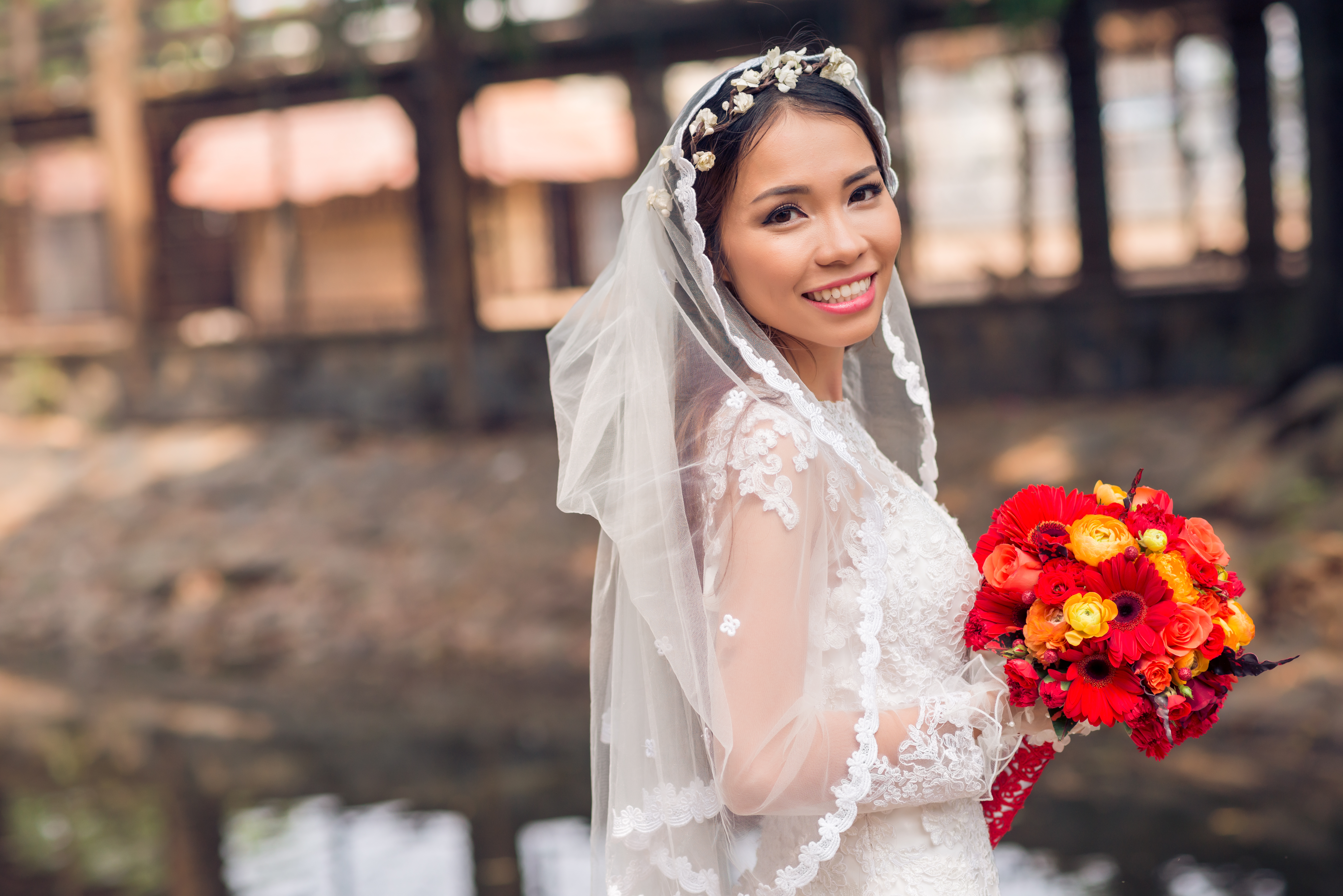 Wedding Preparations: Wear Your Best Smile
Here at Nuffield Dental, we care about all our patients. Not solely do we want to cater to you on a regular basis, we want to be of help when you need us during your important occasions.If you are looking for a smile makeover on your special day, here are some things that can be done to give your smile and face that special radiance.
Pretty teeth need strong gums.
At least a month before your big day, make an appointment with your dentist to have your teeth and gums thoroughly cleaned. Food debris or hardened plaque, called tartar, can cause your gums to look red, swollen and even bleed. And of course, dirty gums and teeth can lead to bad breath – you don't want that on your special day ! To keep your teeth and gums looking and feeling good, learn from your dentist the right way of brushing and flossing – and do it daily at home.
Brighter teeth make for radiant smiles.
Often a professional cleaning (scaling and polishing) will remove unsightly discolouration caused by deposits of tartar and stains caused by tobacco, coffee and other foods. However, if the stains are internal, your teeth can be brightened. There are a few methods available. Discuss with your dentist what would be best for you. Generally, dentist-prescribed gels can be applied in the comfort and convenience of your own home. It would take a couple of weeks for the gels to make a distinctive difference, so plan the time to get this done. Again, a month or two before the wedding day would be best.
If you have any missing teeth, get them replaced. There are several methods available to suit your budget. All artificial teeth take time to be custom-made for you. So plan ahead. Remember also to give yourself some time to get used to your novel teeth so that you can, not solely smile confidently, but also feast on your wedding day.
A crown for your wedding day?
If you have a badly chipped tooth or a single discoloured tooth, it can be made to look as good as novel with porcelain crowns or a thin shell, called a veneer (also made of porcelain). Again, don't leave this for the last minute because it will take a couple of weeks for the crowns or veneers to be custom-made and installed in place.
Straight rows of teeth make for an elegant or refined smile.Yes, straightening your teeth takes time – generally about 12-24 months depending on the severity of the condition. In mild cases of irregularity e.g. in cases where you had straightened your teeth in your teens but over the years, some teeth have moved out of position, treatment can be much shorter.
Now, with Invisalign, there may be a way for you to continue straightening your teeth even as you go through your ceremonies. Invisalign is a series of clear, plastic, removable aligners that allow progressive movement of the teeth.
As the aligners are clear, people do not notice them. They are almost like contact lenses for the teeth!
These are just a few of the ways modern dentistry can make you look your best on your big day.
Remember – as with all your other preparations – always plan ahead, give plenty of time to get things done, and you can enjoy confidently flashing your gorgeous novel smile.