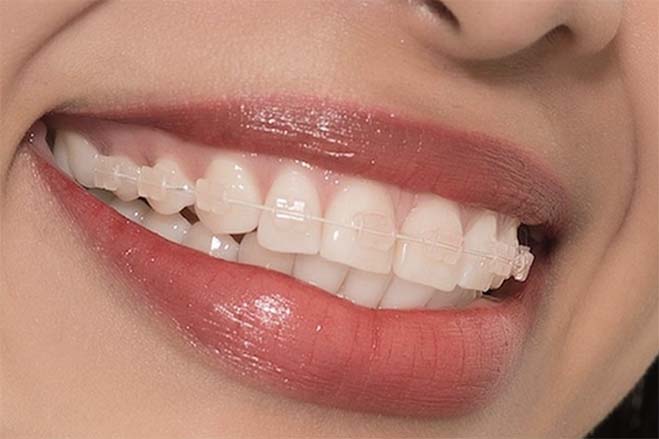 PERFECTING YOUR VISIBLE SMILE
CFAST®
CFAST® is a fixed braces treatment that focuses on straightening solely your front six upper and lower teeth. These teeth also called the 'Social Six', make up your visible smile. For this minimally invasive treatment, clear brackets are used to hold in place a tooth-coloured wire, allowing your treatment to be fairly discreet.
The main objective is to gently move the placed teeth with minimal total treatment time.
Who is Suitable for CFAST®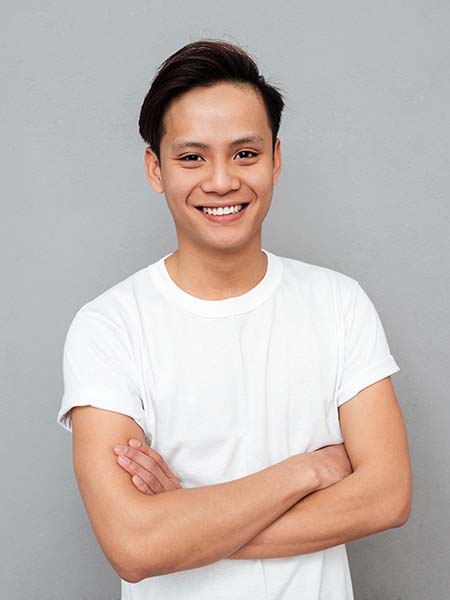 Who is Suitable for CFAST®
CFAST® is the perfect treatment option for adults with:
Minor teeth misalignments such as slight unevenness or rotations, perhaps due to relapse of previous orthodontic teeth straightening because of insufficient retainer wear
Desire to straighten the visible part of their smile Benefits of CFAST®
There are multiple benefits of choosing CFAST® as an orthodontic treatment, as listed here:
What Does Having CFAST® Involve?
The placement of CFAST® clear brackets onto each of your front 6 peak and bottom teeth. These will then hold in place a tooth-coloured wire that straightens your teeth.
Tailored adjustments are made and your progress is monitored every

3 to 6 weeks

.
After your treatment is completed, a removable retainer is worn to sustain the results achieved.
What Does Having CFAST® Involve?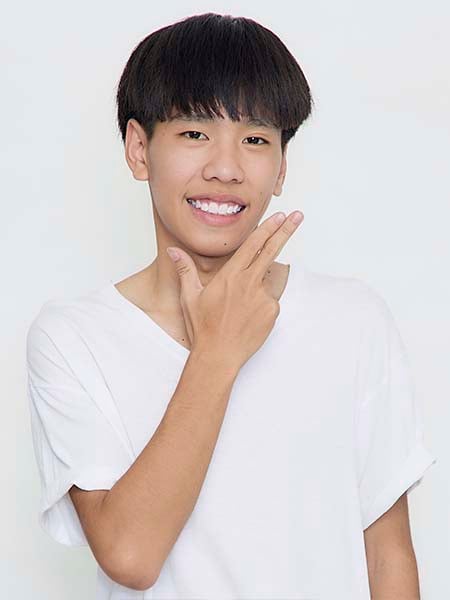 What Does the Procedure Involve?
Pre-treatment:
At your

initial treatment consultation

, your dentist will advise you of any pre-treatment preparations that need to be made for you to receive CFAST® braces, such as the adjustment of some of your teeth to create some space to move them into their ideal positions. For patients that are eligible for CFAST® braces, adjustments are likely to be kept to none or minimal.
---
Post-treatment:
After your CFAST® braces treatment has been completed, all the brackets and wires will be removed, and your teeth and gums will be thoroughly cleaned.
You and those around you are likely to see a noticeable positive change to your smile.
To sustain the results, you will be provided retainers and instructions for their wear. It is essential to follow these to prevent the recurrence of your misalignment.
CFAST® Procedure:
Once the preparations have been made (if any needed), your CFAST® braces will be fixed onto your front six upper and lower teeth.




After their initial placement, you may take 1 to 2 weeks to fully adjust to your novel braces.

Your teeth are likely to feel bulkier, while your lips, cheeks and tongue may be sensitive as they adapt to your novel appliance. Your dentist will provide you special, safe-to-swallow clear wax that you can apply to your brackets to help relieve any irritation.
At the initial stage and after each adjustment, it is normal to feel some tenderness to your teeth, especially when biting or chewing, but this should solely last for a few days. Feel free to switch over to a soft diet as and when you require.
Your dentist or hygienist will provide you instructions on how to go about cleaning your teeth and gums with your novel appliance. It is crucial that you continue to maintain good oral health habits and attend your regular

dental check-ups

during the entire course of your treatment.

Before you know it, having braces will feel normal as you await your novel smile. Find out about Life with Braces

here

.
Book an Appointment
Fill out the form for any request or questions you have and we will contact you within a working day!
Why Choose Nuffield Dental?
Nuffield Dental is a one-stop, multi-disciplinary dental care centre. At Nuffield, we put you first. We believe in providing personalised service for each patient.

Nuffield Dental is a one-stop, multi-disciplinary dental care centre. Here at Nuffield Dental, we pride ourselves of our personalised oral care for each and every one of our patients. We need to make sure you get all the help you need to make your dental procedures comfortable, accessible and seamless.

Our dentists have a special interest in orthodontic treatments and are accredited dental providers who have been helping patients achieve confident smiles.
Articles
The newest and best lifestyle articles selected by our editorial team.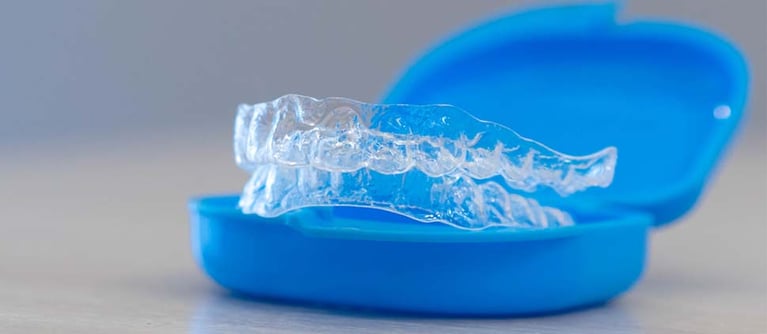 What Is Invisalign? Invisalign is a clear set of plastic aligners that help to achieve straighter teeth. This orthodontic system is used to treat...