For Dental Emergencies: We're Open On Hari Raya Haji 2021
Our Nuffield Dental Bedok and Central clinics are open today from 8.30 am to 5 pm.
Contact us at +65 6833 4353 to book a same-day appointment.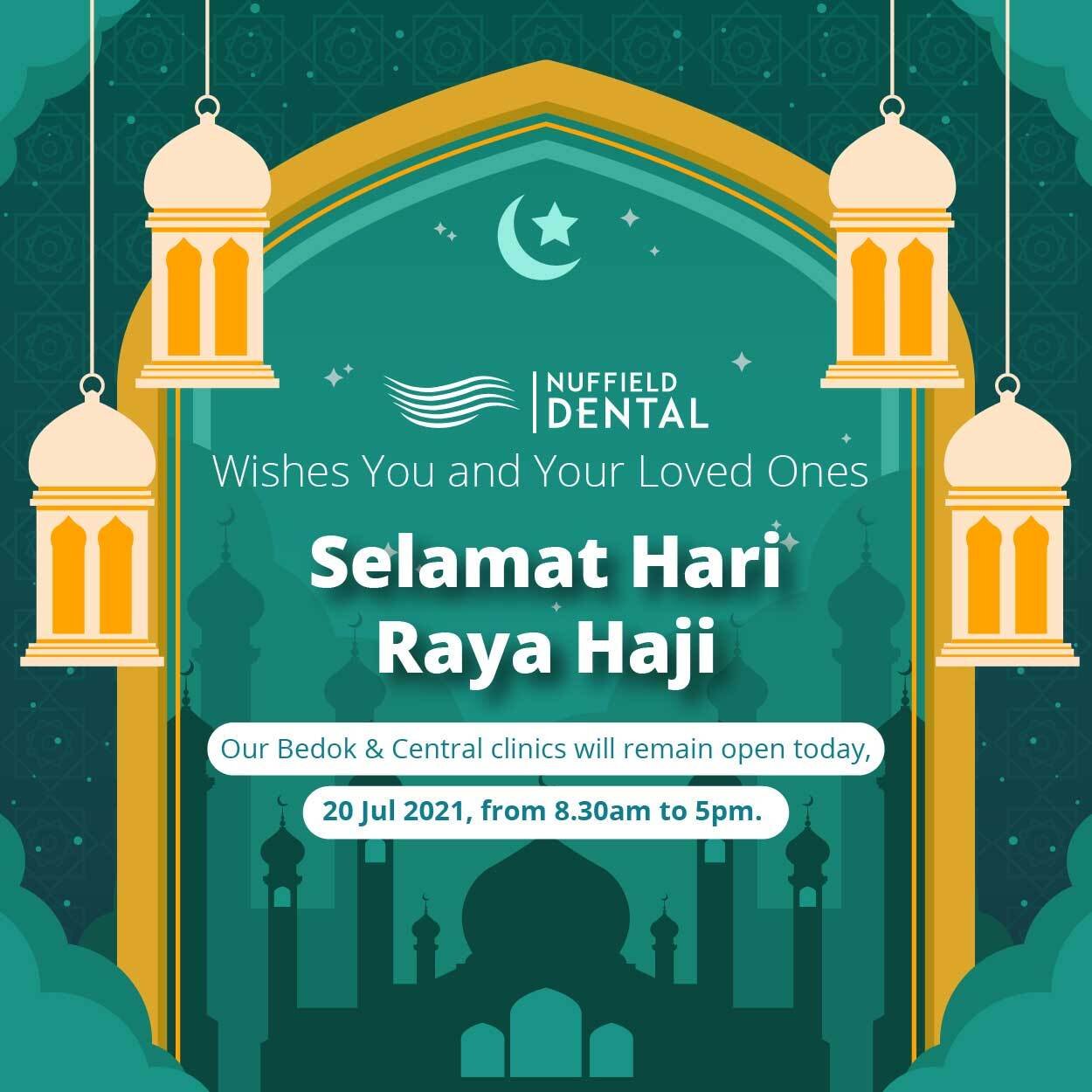 We wish all who observe this day a Selamat Hari Raya Haji and a joyful, blessed time with family and friends. We also hope the rest of our Nuffield community has a restful holiday.


If you're looking for a good dentist nearby, our Nuffield dental clinics will continue to operate. If you have a dental emergency you need attending to or would like to schedule a root canal, dental implant, wisdom tooth removal procedure, book an appointment with us.


Nuffield Dental does all it can in the fight against COVID-19—we reassure you that we continue to take the necessary precautions and adhere to a strict set of measures and hygiene protocol, to ensure your visits with us are safe.
Book an Appointment with Nuffield Dental Today.
Book an Appointment
Fill out the form for any request or questions you have and we will contact you within one working day..
Clinic Locations
Both clinics will be open today from 8.30 am to 5 pm. If you would like to contact our clinics, you may reach us at +65 6702 3238 (Bedok), or +65 6293 0355 (Central).
Location details of both clinics can be found here below.