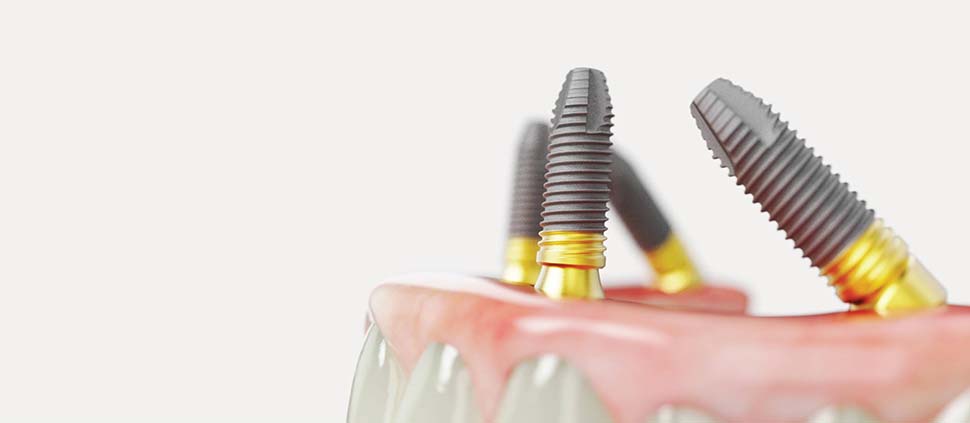 Learn about the All-on-4® treatment concept, a minimally-invasive solution with a fixed full-arch restoration for immense patient satisfaction.
Graftless Full-Arch Solutions
The All-on-4® treatment concept is a cost-effective, graftless solution designed to provide patients with a fixed full-arch prosthesis on the same day of the surgery. Standard to challenging cases can be effectively addressed with these implant solutions. This concept uses the available bone to its fullest potential, and the surgical and prosthetic procedures follow specific guidelines, which also includes the products that are to be used.
How Does it Work?
Full-arch restoration is provided with just four implants, out of which two are placed vertically in the anterior, and two placed at an angle of up to 45 degrees in the posterior region. The two posterior implants that are tilted lead to the enhancement of bone-to-implant contact which in turn provides optimised bone support. Moreover, tilting of implants enables enhanced anchoring in the anterior bone as well as the cortical bone.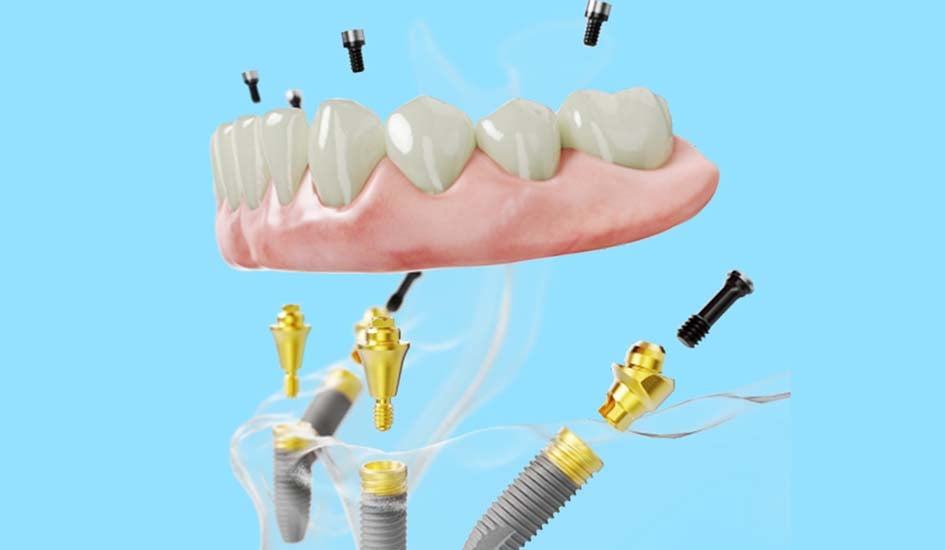 Credentials:
95% of patients are satisfied with their novel implants
150,000+ patients treated
Mean implant survival rate of 98%, with a mean follow-up to 7.5 years
18 years of documented clinical success
Patient-friendly and scientifically proven solutions
Gain a beautiful smile in just a day with our treatment! Contact us for information.