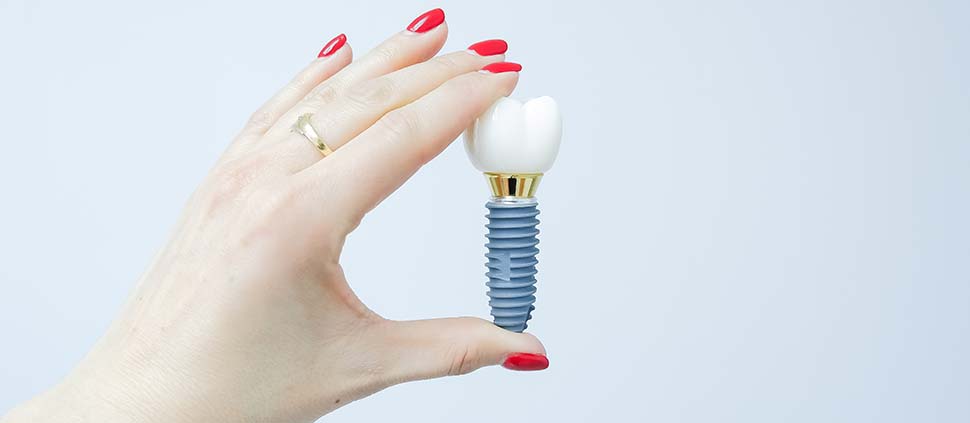 Preparing For Your Dental Implants
One way of tooth replacement is by getting dental implants. This could be due to bone loss or a missing tooth. Dental implant surgeries are also to create a strong foundation for dentures and dental bridges.
Dental implant procedures can be very nerve-wracking. That's why at Nuffield Dental, we want to prepare and comfort you every step of the way. It is normal to feel anxious about the procedure but our experts at Nuffield will forget your worries.
Consultation for Dental Implants
During the consultation before your dental surgery, our dentists will conduct a standard test checking your medical history, any prior medical conditions and any other dental implant surgeries previously done. Our oral surgeon will look at X-Rays and CT scans to examine the surgical site where the dental implant is being done.
The dentist will also access the quality and quantity of jawbone to determine the need for bone grafts. Once the dentist approves this procedure for you, we will design an appropriate treatment plan for the surgery, what sedation will be used and counter medications you may need post-surgery.
Preparing for Your Surgery
Here is how you can prepare, both mentally and physically, for your oral surgery.

Diet
Your diet is as important before as it is post-surgery. If you are going to be sedated, you may be advised to fast for 4-12 hours before the surgery. If eating, it would be best to consume soft foods the day before just so your mouth is not overworked.
You may be advised to consume medications for a few days before the surgery. Be sure to follow these instructions given by your dentists.
Physical activity
You should avoid any vigorous activity before your operation. This is to prevent any potential injuries and to get rest pre-op. Getting plenty of sleep and rest the day before the procedure will gear your body for it and speed up the recovery process.
Being comfortable
Being comfortable during your surgery is the utmost priority. Dress in comfortable clothing for your surgery.
Bringing someone with you
Dental implant surgical procedures are typically performed under local anaesthesia or IV sedation to feel no pain during the process.
You will likely be sedated for comfort and anxiety during the dental procedure. You will not be in the state to get yourself home. You should bring someone capable to drive you home after the surgery. You should rest the whole day after the surgery for optimal recovery.
Quit smoking
This is not a simple tip. However, smoking can reduce the chances of speedy recovery after your dental implant surgery. For enhanced recovery and dental care, you are advised to quit smoking.
Why Choose Nuffield Dental for Your Implant Surgery?
Nuffield at Bedok Simpang aims to make you feel comfortable during the toughest of surgeries. Our skilled dentists will do the best they can to put you at ease from consultation to post-operative care.
Our accredited dentists have specialised in dental implant surgery and oral surgery for 20+ years. So, if you are nervous about the surgery, remember you're in safe hands.
For your convenience, we have clinics all across the island to meet your needs closer to you. For information, please visit our clinic to book an appointment.