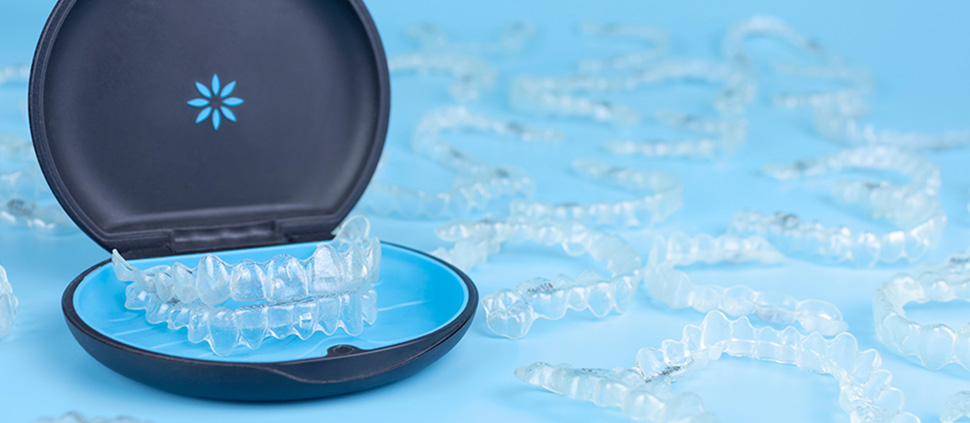 Invisalign vs Zenyum - How Clear Aligners Options In Singapore Compare
Traditional braces have done wonders for millions of people around the world, but the new generation of clear aligners are here to step up the game. By going invisible, the latter grants a perfect row of teeth without you having to worry about rude stares or annoying questions.
Invisalign uses a patented technology to produce teeth-straightening clear aligners. These aren't just virtually unnoticeable; they are custom-built for each user too, fitting seamlessly over the teeth and gradually straightening them. These clear aligners are also conveniently removable so - unlike traditional braces - eating is no longer a troublesome chore.
Meanwhile, homegrown brand Zenyum relies on smart technology and 3D-printing techniques to create teeth-straightening clear aligners that are high-quality yet more affordable. Most of the process is digitised and done through its own app. This allows people to get in touch easily with a licensed dental care professional to monitor their progress.
Zenyum vs Invisalign – What's the Difference?
While Invisalign and Zenyum promote the same benefits of teeth straightening, there are differences that may make one more suitable than the other.
Invisalign
Zenyum
Progress monitoring
All malocclusion cases

Not suitable for more severe crowding or spacing

Plan types
- Comprehensive Invisalign Option
- Invisalign Go/Lite Option
- Moderate Invisalign Option
- Express Invisalign Option
- ZenyumClear™
- ZenyumClear™ Plus
Certification
US FDA-approved

NA

Suitable for
Adults & teens

Adults only

Treatment Duration
6-18 months

3-15 months

Cost
$3,200-$5,000

$2,500 & above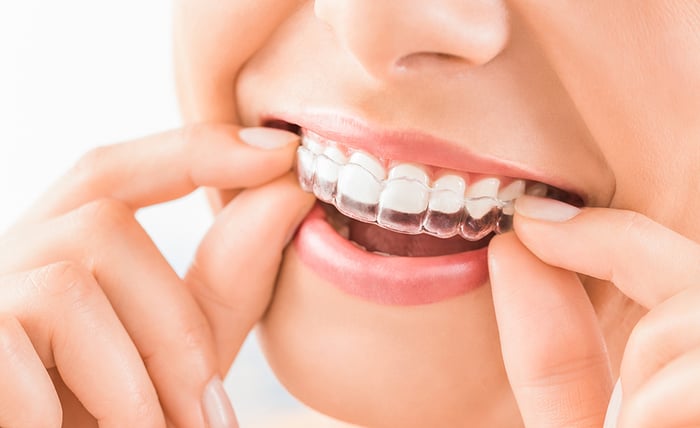 Advantages of Invisalign invisible aligners
Invisible aligners such as Invisalign can address more challenging dental issues, especially severe crowding or spacing. It is therefore more effective than other clear aligners.
Invisalign also offers a wider selection of plans, from the Comprehensive Invisalign Option to the Invisalign Go/Lite. These feature different price points and dental benefits to cater to adults, teens and tweens.
Disadvantages of Invisalign invisible aligners
The primary disadvantage of Invisalign is its price tag. The most basic plan can start from $3,000 and hit $6,000. Total treatment cost for invisible aligners depends on the complexity of the patient's dental condition and concerns.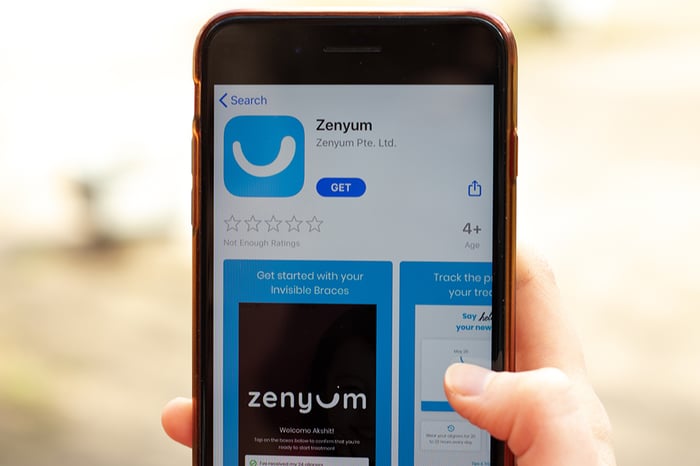 Advantages of Zenyum
Zenyum's advanced virtual platform takes treatment to a new level. Its specially designed app connects patients directly to designated dentists and orthodontists to monitor their progress, saving hours of road and clinic time.
With an average price tag of $2,600, Zenyum is among the most affordable teeth-straightening methods. Traditional braces can cost $4,000 or more, while Invisalign, past $6,000.
Using modern 3D printing technology also enables Zenyum to produce high-quality, invisible aligners. These are custom-built for better fit so you don't have to worry about the aesthetics of your braces!
Disadvantages of Zenyum
Zenyum aligners may not be suitable for everyone. For one, most eligible cases consist of mild to moderate misalignment or crooked teeth. Also, Zenyum works best on the front teeth - people with overcrowding in the back teeth may have a slightly lower chance of being eligible.
That's not all. To maintain good oral health, you need to brush and floss daily after every meal and before putting the aligners back in.
Price differences between Invisalign & Zenyum
In Singapore, Zenyum aligners cost around $2,500, while Invisalign ranges between $3,200 and $5,000. Cost is mostly determined by the number and frequency of required dental visits, which are usually less for Zenyum. Users have to wear retainers after the teeth-straightening process is complete, which may or may not be included in the treatment plan.

Assessment & procedure
Zenyum offers an app through which remote monitoring can be done by designated medical professionals. On the other hand, Invisalign requires patients to be regularly assessed by Invisalign-certified dentists.
While Invisalign can treat a wider range of cases (including more severe conditions) than Zenyum, it should be pointed out that every case is different. A complex dental situation results in a longer treatment plan hence higher cost.
And each brand may use different materials for its orthodontic devices. This can incur lab fees, as well as affect the cost and longevity of your aligners.
However, the process of obtaining your clear aligners - both invisible aligners and Zenyum - is similar. You will need a scan of your teeth; this is sent to a lab, where the first set of aligners is constructed. After a fitting session, you wear these aligners for several weeks. You will continue to receive new aligners, as well as instructions on when to change them.
When will you see results?
Invisalign
On average, treatment with invisible aligners lasts 3-18 months, depending on your dental condition. Results progressively become more visible.
Zenyum
Treatment usually lasts between 3 and 9 months, with noticeable improvements after the first few months.
Which invisible braces are suitable for you?
Both Invisalign and Zenyum are ideal teeth-straightening solutions, and provide myriad benefits over traditional metal braces. But neither is suitable for severe crowding and misalignment - these are usually fixed with traditional metal braces.
That said, Invisalign may be more suitable for people with more advanced aesthetic issues while Zenyum, mild to moderate cases of crookedness. This is because the latter requires fewer visits to the dentist.
Make sure that you are getting the best clear aligners for your teeth. Consult your dentist and get a professional opinion on available and suitable options.
Are clear aligners painful?
Since clear aligners do not rely on wires, any discomfort caused by movement in the teeth is usually less painful than with regular braces.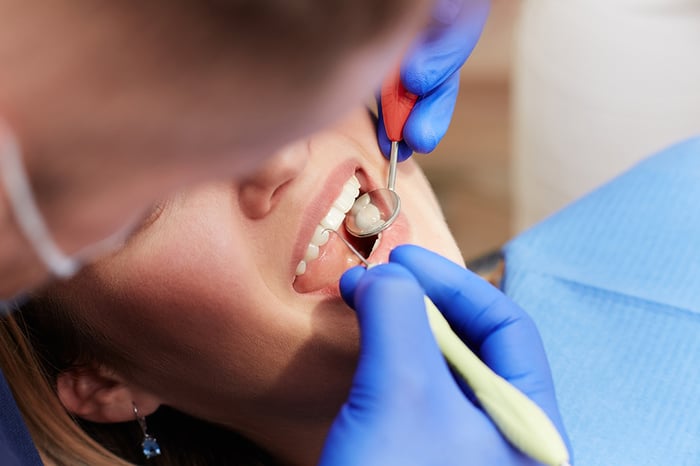 Post-assessment monitoring
Both Invisalign and Zenyum require monitoring, either physically or remotely. After completing the initial treatment, a consultation with an orthodontics specialist may be required to better monitor your progress.
You may also need to wear retainers, either temporarily or indefinitely. With Invisalign, you need to visit an Invisalign-certified dentist or orthodontist for follow-up appointments. But with Zenyum, your progress is monitored remotely through its app.
Are there subsidies for Invisalign?
Invisalign is an aesthetic and elective treatment so subsidies are not supported. But you can ask about discounted NSF/Student plans, or consider the less expensive Invisalign Go/Lite.
At Nuffield Dental, we collaborate with certain dental insurers through direct billing services. Schedule a consultation with our team of dentists to learn more about your teeth straightening solutions today!
Medical references
Jolene. (2021). Invisalign vs Zenyum vs wonder smile: Which one should I go for? After Clinic Hours. https://afterclinichours.com/invisalign-vs-zenyum-vs-wonder-smile-which-one-should-i-go-for/
Morton, J., Derakhshan, M., Kaza, S., & Li, C. (2017). Design of the INVISALIGN system performance. Seminars in Orthodontics, 23(1), 3–11. https://doi.org/10.1053/j.sodo.2016.10.001
Larson, J. (2021). Does invisalign work? Pros, cons, effectiveness. Healthline. https://www.healthline.com/health/does-invisalign-work