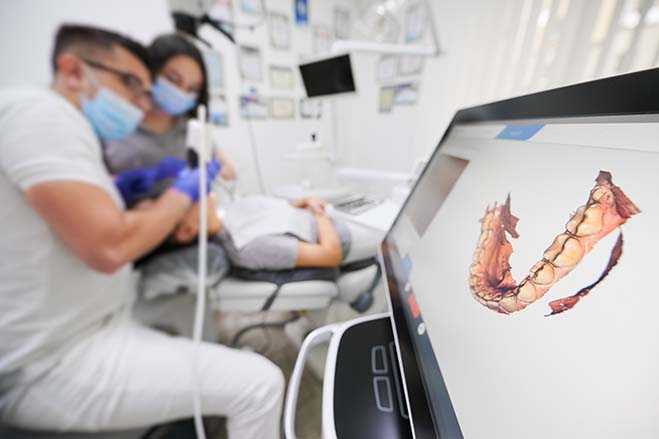 ENHANCING DENTAL PROCEDURES
Digital Dentistry
Digital dentistry incorporates digital and computer technology, such as 3D printing and intraoral scanners, enhancing or replacing conventional dental techniques.
What is Digital Dentistry?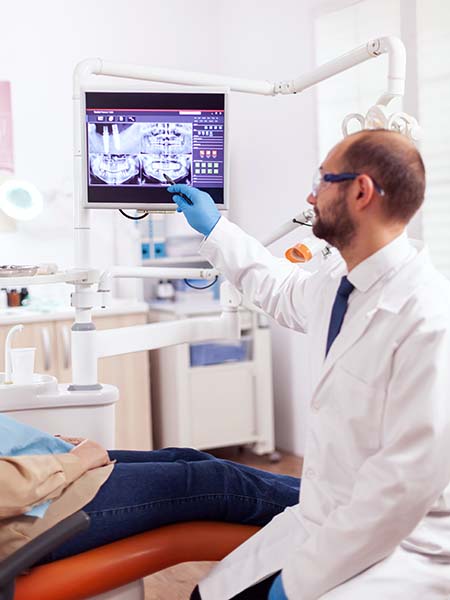 What is Digital Dentistry?
Digital dentistry incorporates digital and computer-aided technology into dental treatments and procedures, increasing their efficiency and accuracy. These allow seamless treatments done in shorter periods of time.
At Nuffield Dental, we aim to provide our patients with novel, modern dental technology or devices to aid in surgeries and treatments.
Intraoral Scanners
An intraoral scanner is a handheld device that can be easily navigated around your mouth to capture a high-resolution 3D image of your teeth, gums, and bite. This forms a unique blueprint of your mouth that can be viewed from all angles on a screen. Our dentist can then seamlessly plan and customize your dental treatment in partnership with you.
Nuffield Dental adopts iTero, 3Shape, and T-Scan scanners, all of which have their niches for specific purposes as follows.
iTero: Clear Orthodontic Aligners
Clear orthodontic aligners such as Invisalign and Cfast® cosmetic braces are an increasingly popular and preferential way in which patients choose to aid the movement of their teeth into the correct position.
With the iTero, we can create 3D digital images of your teeth in a few minutes, saving time and effort in getting an exact representation of your teeth.
With the use of this device, you can have a fast-forward visualization of your teeth moving into their proposed final position before you even decide on starting any clear aligner.
3Shape: Digital Smile Design
Design and customize your smile digitally on a screen to your liking – from the size, shape, and colour of your teeth (white aesthetics) to the height, shape, and thickness of your gums (pink aesthetics) – before proceeding with treatment.
With the 3Shape, you can now watch your smile transform in front of your own eyes into its desired final result before even deciding on starting any treatment.
With the use of our digital smile device, you can be fully informed on the necessary treatments in order to achieve your desired result (e.g tooth whitening, tooth straightening, veneers, crowns, or crown lengthening)
A bite analysis can guide treatment to address a disharmonious bite and jaw joint dysfunction.
The dynamic movements of your bite and jaw are digitally analysed in real-time with a T-Scan, enabling your dentist to plan your treatment to provide you with a harmonious bite and/or healthy jaw joint.
This modern and niche technique replaces conventional mouth impressions, which are uncomfortable, less exact, and will take multiple appointments.
Computer Assisted Design and Manufacturing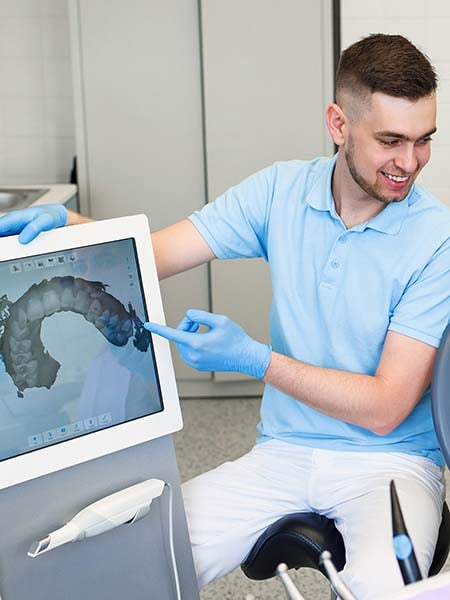 Have your crown, bridge or onlay fitted in a single visit. Crowns, onlays and bridges that are made conventionally will require a longer turnaround time as they are constructed by an off-site laboratory.
Patients will often have to come back for at least 2 appointments to have their treatment completed. With CAD-CAM in our dental laboratory, your crown, onlay, or bridge can be fitted at the same appointment as their preparation stage, saving you time and money.
3D Printing
From your intraoral scan, we can now customize and 3D print:
Digital Stents
These can help guide exact implant placement, especially for multiple implants such as All-on-4.
Temporary Crowns, Onlays & Bridges
Milled crowns, onlays and bridges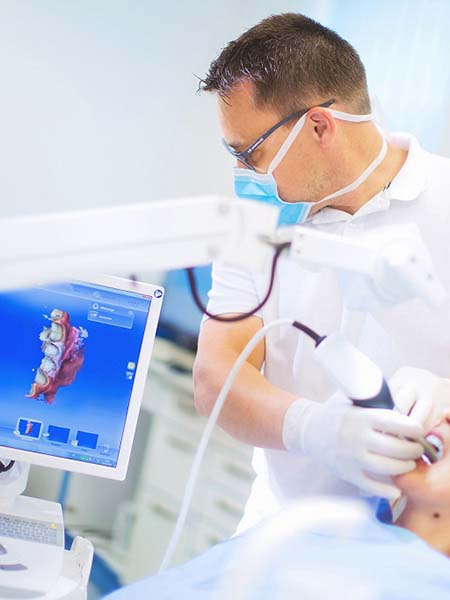 Cone Beam Computed Tomography (CBCT) captures a '3D X-Ray' of your teeth and jaws whilst operating similarly to how a normal, routine X-Ray is taken.
With Computed Tomography (CT), a computerized X-ray imaging involving a narrow beam of X-rays are aimed at patients' mouths and are processed by the machine to generate cross-sectional images of the mouth.
CBCT is a game-changer in guiding the planning of certain complex dental treatment procedures such as:
Implants;
Wisdom teeth removals;
Root canal treatments.
They significantly increase the accuracy and success rates of such treatments and reduce the risk of complications.
Cone Beam Computed Tomography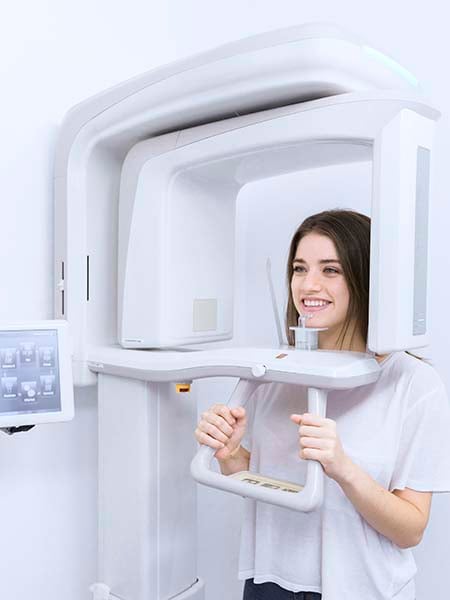 Gum disease;
Peri-mucositis and peri-implantitis;
Crowns, onlays, and bridges;
Fillings.
Dental Lasers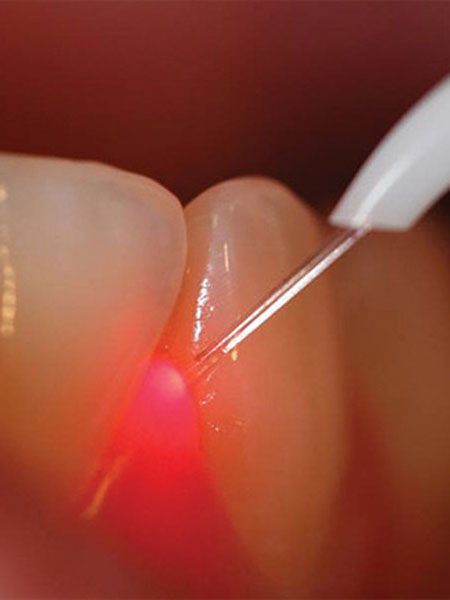 Book an Appointment
Fill out the form for any request or questions you have and we will contact you within one working day..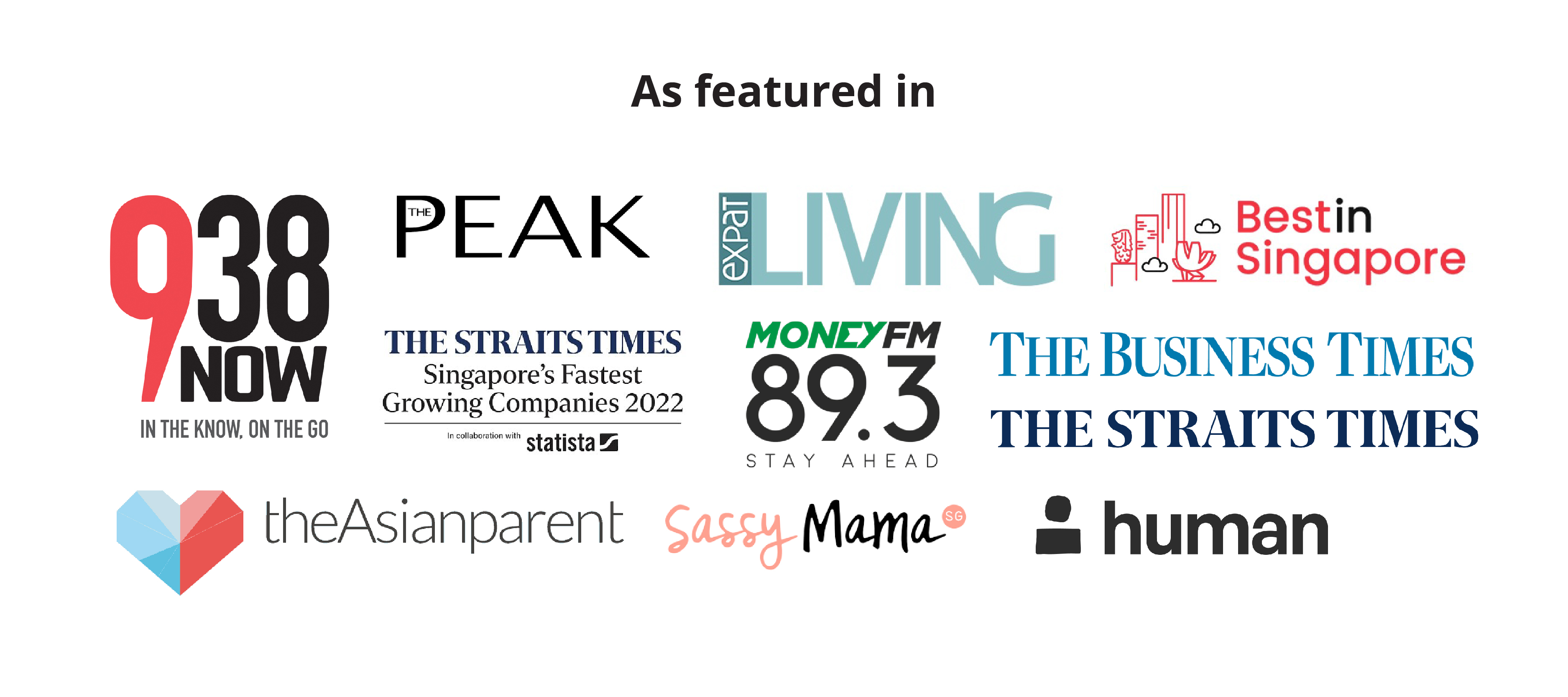 Why Choose Nuffield Dental?
Nuffield Dental is a one-stop, multi-disciplinary dental care centre. At Nuffield, we put you first. We believe in providing personalised service for each patient.

Nuffield Dental is a one-stop, multi-disciplinary dental care centre. Here at Nuffield Dental, we pride ourselves of our personalised oral care for each and every one of our patients. We need to make sure you get all the help you need to make your dental procedures comfortable, accessible and seamless.
Our dentists have been accredited in oral surgery for more than 20 years. We have accredited dental providers who are skilled in the area of dental implant surgery.
Articles
The newest and best lifestyle articles selected by our editorial team.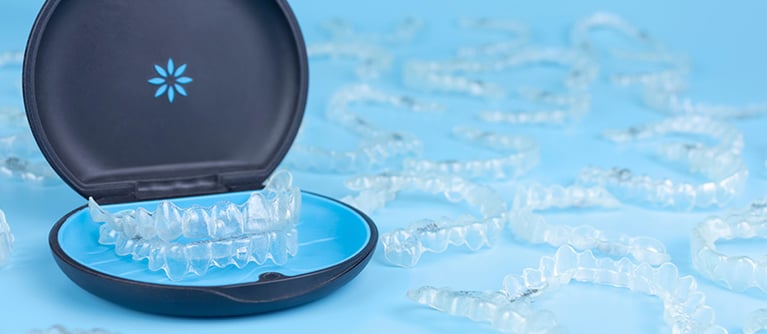 Traditional braces have done wonders for millions of people around the world, but the new generation of clear aligners are here to step up the game....